The blue Ferrari has been available since the end of the 1940s, after the production of the Ferraris began in 1947. The Ferrari model 166 Inter was produced, from 1948 to 1950, in different colors including red, black and blue. Since this early date a variety of different shades of blue have been used for various models, including 195 S LeMans, 225S 'Riverside', 250MM, 166MM Spyder and 166 Mille Miglia to name just a few. The different shades include light blue, pale metallic blue (aka Tour de France blue), midnight blue, evening blue, metallic evening blue and dark blue.
Through the years, blue has continued to be a color that purchasers of this high-end sports car select. In fact, shortly after John Lennon received his driver's license he purchased his very first car, which just so happened to be a blue Ferrari 330 GT 2+2 Coupe 1965 model. This color trend has continued right up to today. The 2012 blue Ferrari FF is a stylish, modern supercar that any sports car lover would be proud to own.
Ferrari FF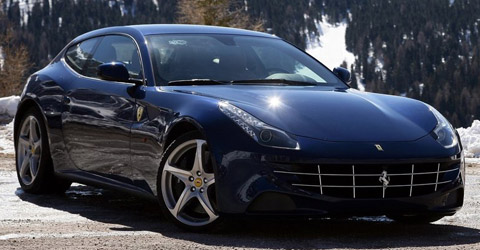 Ferrari Enzo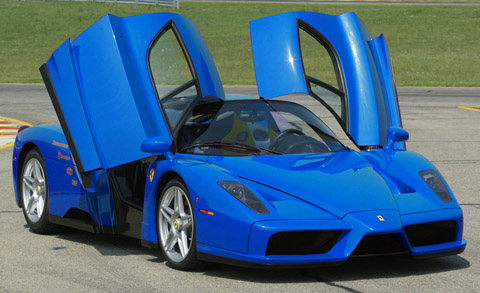 Ferrari 612 Scaglietti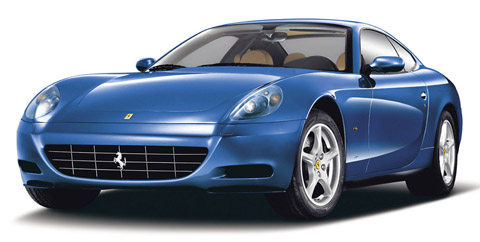 Ferrari Scuderia Spider 16M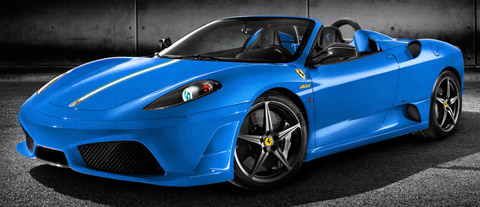 Ferrari California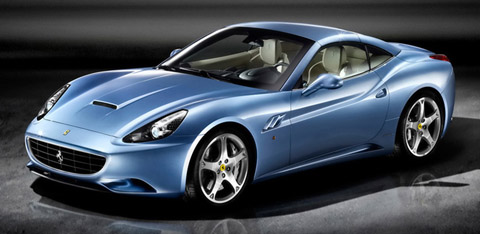 Check out other Ferrari colors!