Nissan and the makers of Gran Turismo game have just unveiled the 2014 Concept 2020 Vision Gran Supercar.
This 2+ 2 sports car was released to celebrate the 15th anniversary of the Gran Turismo driving franchise and is said to explore radical new aerodynamics which could shape Nissan sports cars.
This model is believed to have lots of potential since it received great input from one advanced engineers based in Atsugi, Japan.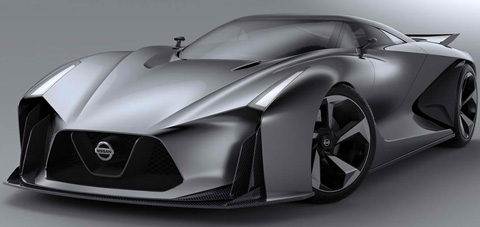 Engine Performance
The concept is powered by a 3.0 liter turbocharged, inline-6 engine that delivers 549 horsepower and 500 lbs ft of torque. This sends the supercar flying at great speeds.
Exterior
The new Nissan Vision Gran-Turismo was definitely created by talented designers .This is proven by the just released pictures; we can clearly see that no boundary was set from staying within the aerodynamic restrictions. This new car is recognizable as a Nissan & a GT-R.
It's V-shaped front grille is embedded in this car's gaping, trapezoidal mouth. This car's protruding nose has been flanked by some vertical intakes with blade-like, carbon-fiber fins. Some LEDs go all the way to its sculpted fenders.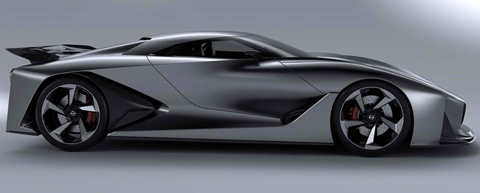 At the rear, you will see huge, carbon-fiber wing floats at the rear end. There is also one carbon-fiber rear diffuser that occupies the better part of the lower fascia'. A piece sitting at the center is raided upward and actually makes the car look like it's ready to race.
At the side, the doors have a very unique shape and actually don't feature door handles. The concept's carbon fiber mirrors makes the concept even more unique.
Interior
The interior design details are not yet known. However, we expect the concept to have great interior design, hi tech features, important safety features and high comfort especially when it comes to the seats. All this will ensure a comfortable and fun driving experience.