French automaker, Citroen, recently released the official photos and details of their new 2015 Citroen DS3.
This new vehicle offers new engine options, an updated exterior, better interior and new technological features.
According to Citroen, D3 and D3 cabriolet has already sold more than 300,000 units all over the world.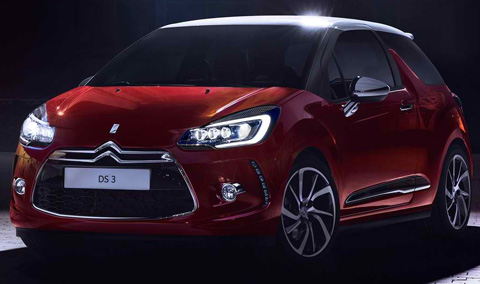 Engines & Performance
Under the hood, DS3 receives new petrol and diesel engines. You can customize the new DS3 with your choice of BlueHDi 100 engine and Euro 6 BlueHDi 120 engine.
The BlueHDi 100 engine delivers 100 horsepower and is rated at delivering 78.2 mpg with a 79 g/km CO2 emission. The Euro 6BlueHDi delivers 120 horsepower and is rated 65 mpg with about 95 g.km CO2 emission.
Another option, specifically for the UK market only, is the Euro 6 compliant Pure Tech e-VTi -ETG engine. The engine delivers 82 horsepower and is rated 57.4 mpg (US) and about 95 g/km CO2 emission.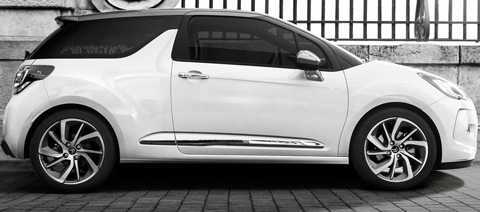 Exterior
The new Citroen DS3 looks unique with new LED lights. The new headlights combine LED and Xenon technologies with sequential indicators. The LED headlights offer 35 % more energy in dipped-mode and 75 % in high-beam mode when compared to the conventional halogen head-lights.
The model rides on brand new 17-inch diamond-cut-alloy wheels but only for selected versions. The only difference between the DS3 hatch and the DS3 convertible is the roof which can be opened or closed according to the driver's need.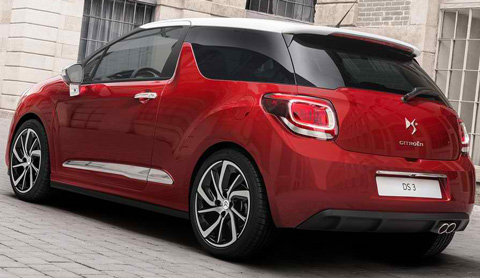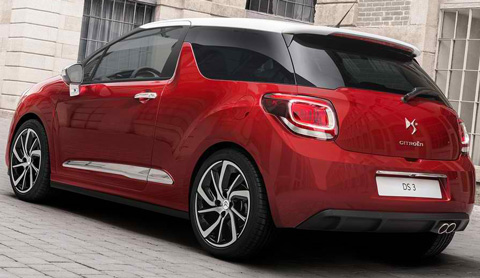 Interior
Inside, Citroen has added a laser-etched dashboard strip and screen-printed rear window. The car's cabin has been painted in a fresh hue known as pearl-white, while the cabriolet receives a blended Blue color.
Safety
The car is equipped with brake profession; this is an automatic braking method that avoids low-speed-collisions. A short-range radar located at top of the car's windscreen detects obstacles such as stationary vehicles. At speeds of 30 kph, the sensors automatically activate the brakes to prevent collision.