The McLaren F1 is more than just a fast car. This is a car that has made its stable mark in automotive history.
Having had the advantage with some of the most best and impeccable engineering of its time, it was a watershed moment for the automotive industry, specially when the likes of McLaren, Lambo's, and a host others continue to push the pedal to the metal.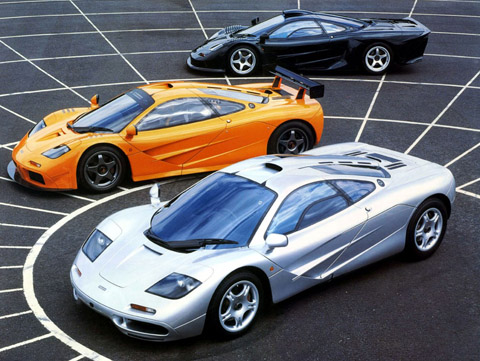 General Info

| | |
| --- | --- |
| Vehicle Type: Super Sport Coupe | Base Price: $970,000.00 |
Dimensions

| | |
| --- | --- |
| Length: 168.9 in. (428 cm) | Width: 71.7 in. (182 cm) |
| Height: 44.9 in. (114 cm) | Wheel Base: 107 in. (271.8 cm) |
| Curb Weight: 2513 lbs (1140 kg) | Maximum Seating: 2 people |
Performance

| | |
| --- | --- |
| Engine: V12 Mid Engine RWD | Displacement: 6064 cc |
| Horsepower: 627 HP | Max RPM: 7400 RPM |
| Torque: 479 lb-ft @ 4000 rpm | Transmission: 6-Speed Manual |
| 0-60 mph: 3.2 seconds | Maximum Speed: 240 mph (386 km/h) |
Performance
On the engine department, Murray wanted a naturally aspirated engine that allows it to be more reliable and easy to manipulate. After going through some candidates, the McLaren team settled on a BMW-designed 6.0 liter V12 engine that weighs in at 266 kilograms and yet generates 627 horsepower.
Having a powerful engine means producing a lot of heat on the engine compartment that may damage the carbon fiber parts. McLaren's solution? They had the compartment plated by gold foil for insulation. Combined with the frame's light frame, the power to weight ratio of the McLaren F1 can only be described as amazing: 550 horsepower per ton.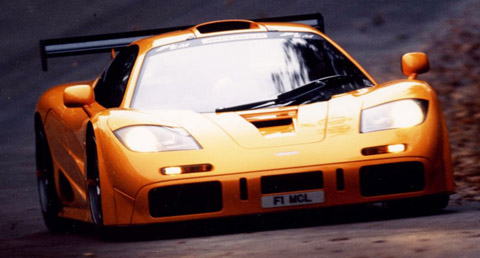 It is no secret that one of the most time tested formulas in performance vehicles is to have high power and low weight. It is interesting how the McLaren F1 attained its low weight. For starters, this is the first production car to use a monocoque chassis made out of carbon fiber. In addition, other components of the car such as the body, interior, and all those other parts are made out of lightweight materials such as carbon fiber, titanium, and Kevlar just to name a few.
Getting its inspiration from the Honda NSX, they improved the ride quality of the car as to get the perfect balance between handling and comfort, performance and usability. And to top it off, it proves its excellence in safety during a crash while testing, and the test driver, rumored to be wearing just a shirt and shorts, left the crash unscathed.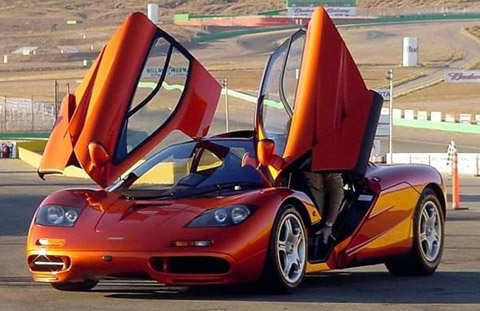 History
It all started when a car designer by the name of Gordon Murray, the same guy who designed Formula 1 cars for both Brabham and McLaren. Its blueprint was quite simple: it is light, it is streamlined, and it incorporates a host of proprietary technologies that most supercar manufacturers took literally decades to match.
The first thing that you will notice about this car is that it is unconventionally designed. Possessing a unique 3 seater configuration, the driver is situated at the center of the interior, with 2 passenger seats flanked along the back of the driver. This configuration allows for maximum visibility. But there are modifications that were done on this car.
For a very long time, the McLaren F1 had been the world's fastest car, and even now, it is still very difficult to beat. Zero to 62 mph, it comes in at 3.2 seconds, 0 to 100 miles per hour comes at 6.3 seconds, and has a top speed of 248 mph. But this car is more than just that. The McLaren F1 has set a standard in the sports car industry.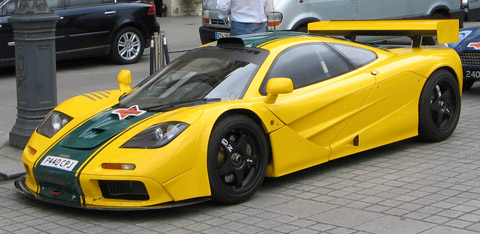 Featuring many innovative techniques that had been way ahead of its time, it is one of the greatest cars ever built. Indeed, it lived up to Gordon Murray's dream of building the ultimate road car.