The 2015 Volkswagen iBeetle is the marriage between two of the world's most iconic brands. The Volkswagen Beetle and the Apple iPhone. The two will be working together to form a new innovative design for vehicles.
Two different versions of the Beetle will use the iPhone capabilities to control some vehicle functions. The result is a Volkswagen that is using smart phone technology as an essential element to the car's design.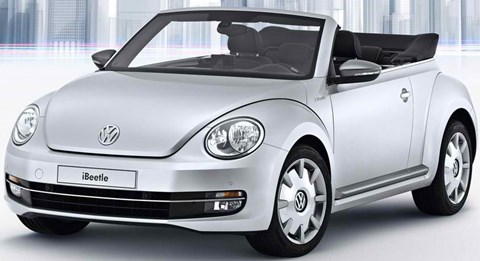 Technology
The 2015 Volkswagen Beetle will be one of a handful of cars to use this new smart phone technology to manipulate the vehicle's interface. The brand new iBeetle will use a specially designed application via an iPhone or the vehicle's docking station.
Once started, the app then gives the driver a menu with special options. These options allow for different functions of the vehicle to be used. Some of the apps include Spotify, expert trainer and reader. Because of the integration of the iPhone 5, the iBeetle is only available in two versions – Coupe' and Cabriolet.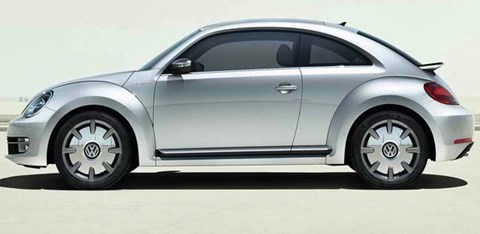 Interior
The concept of the 2015 iBeetle not only include the introduction of new technology, designers at Volkswagen have smartly added modern options to the iBeetle to match its innovative technological partner.
The interior of the vehicle has been upgraded to give it a sleek and sporty feel. Galvano grey is used to accentuate the dash and the steering wheel. There are also upgrades made to the gear shift grip and options for the driver to customize certain components of the interior.
High quality leather in jet black with beige colored stitching help to give the Volkswagen iBeetle an elegant interior.
The 2015 Volkswagen iBeetle will be a definite car to watch. The fusion of Apple and Volkswagen will help to bring attention to the vehicle from a wide variety of people. A stateside availability date has not been released.