The 2010 TAG Heuer Tesla Roadster was unveiled in Geneva to commemorate the Swiss brand's 150th anniversary. TAG heuer, a world renowned company known for producing cutting-edge watches in a variety of different and exquisite designs, collaborated with Tesla Motors to come up with a unique electric car.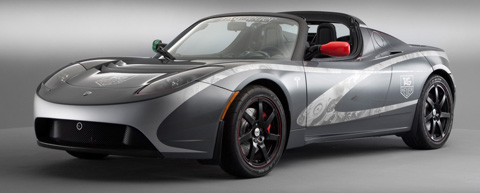 The plush and one-of-a-kind interior was designed by Tesla chief designer, Frank von Holzhausen, who incorporated TAG heuer's designs and even made a specially-designed center console to host TAG Heuer's concept watch. The entire exterior of the car, meanwhile, is done in Foucault Field Gray which is an appropriate representation of both companies' innovative spirits. The eye catching designs emblazoned on the exterior were also inspired by TAG Heuer's concept watch. The Roadster delivers an output of 248 horsepower and produces zero emissions.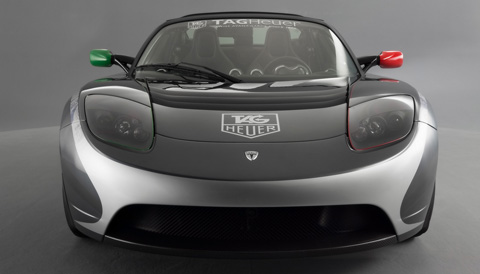 TAG Heuer's beginnings point out that its collaboration with Tesla Motors is actually not its first encounter with the automotive industry. In fact, Edouard Heuer, founder of the company, received the patent for The Time of Trip in 1911, the first car dashboard chronograph. Later, in 1933, he also received the patent for Autavia which is a dashboard timekeeper for both cars and aircrafts. Tesla Motors, on the other hand, has been producing highway-capable electric cars since 2004 and remains, to this date, the only company able to do so.