The 2013 Subaru WRX Concept lives up to the history Subaru is known for.
This is a brilliant looking sports car that is truly revolutionary both in performance, handling, appearance, and style.
For those who want the perfect luxury sports car, the WRX Concept might be worth a closer look.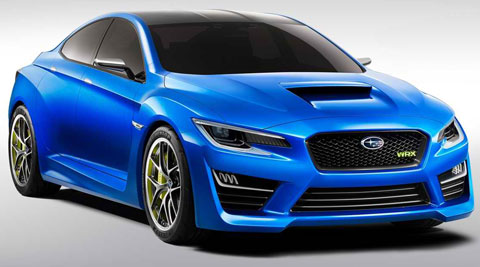 Engine & Performance
What would a sports car be without a high powered, turbo charged engine? The WRX Concept certainly has powerful engine. This is evidenced by quad tailpipes designed for a super powered engine.
Subaru intends to put in a 2.0 liter boxer, 4 cylinder engine with at least 300 HP. This new model will surely top those dimensions. Drivers will definitely get a lot of torque when riding this car.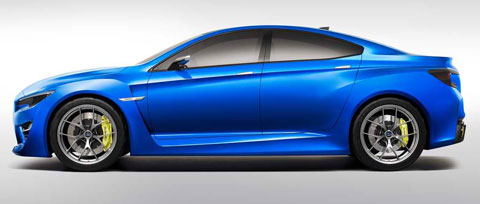 Exterior
The power behind the engine ensures the Subaru WRX will make its presence on the road known. It also handles incredibly well and is built with safety in mind. The front grille has been uniquely designed. It boosts aerodynamics and downforce while serving its main purpose of keeping the engine cool.
An original carbon-fiber roof is integrated into the design of the car reducing the weight, which further improves road handling and contributing to fuel efficiency. The rear bumper is expanded in size and this gives the WRX a street racer look.
Riding in Comfort
Going fast and looking good has its value. However, you will also want a car that allows you to drive in comfort. The 2013 Subaru WRX Concept certainly offers a comfortable ride. Comfort is not sacrificed by the athletic design of the exterior.