The 2011 Subaru XV Concept model gives crossover vehicles a new image. Even better, this model is able to carry this wide range of function without losing its fashionable form. Gone are the days when finding a model that combines aesthetics and functionality can be quite a challenge. With the 2011 Subaru XV Concept and the rest of the other models in the newer Subaru lines, finding the car that will fit your functional and your style needs can be very easy and satisfying.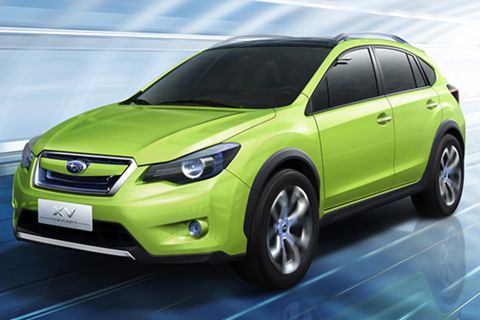 The main appeal that the 2011 Subaru XV Concept has to the market is the way that it has managed to combine an appealing silhouette with the wide range of function that it has as a model. The contemporary curves and lines are rarely seen in other models, much more in the ones that have this level of use.

The interior of the vehicle is exceptional, with every inch of the insides covered and designed with Subaru's signature silvery white leather. Customization options are also available to the users upon purchase, style-wise or function-wise, thereby giving every owner the opportunity to claim the car as purely his own.