The 2013 TechArt Porsche Boxster, is an individualized version of the standard Porsche 981, it will be unveiled at the Essen Show sometime December 2012.
Techart's MD (Managing Director), Thomas Behringer revealed that their purpose was to make the standard car look sportier while at the same time highlighting the elegant styling and appearance of the 981.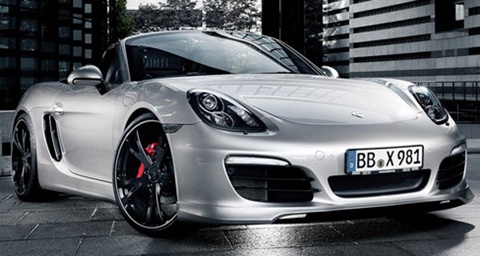 Exterior
The most obvious TechArt features are the front and rear spoilers. Despite being manufactured and fitted by a third party, the front spoiler is perfectly integrated with the Porsche and looks like a standard feature of the car. It has a two-part spoiler with a built-in splitter. The rear spoiler is fixed, and blends in perfectly with the Porsche. A Boxster individualized by TechArt sits lower to the ground than the standard Boxster thanks to TechArt's spring kit.
TechArt added several other features, including trims on the diffuser and the side mirrors, as well as crosspieces to the air vents on the side to make them look attractive.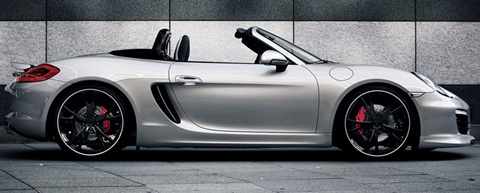 You will have a choice of two types of 21-inch TechArt wheels. You can opt for forged wheels, designed with a double spoke, or the light alloy wheels, designed with five spokes.
TechArt customization also means a new exhaust for the Porsche. The classical round tailpipes are made from polished stainless steel, which makes them look like chrome-plated pipes. TechArt offers an optional muffler system, or a sporty exhaust system. The latter features valve control that gives the Porsche Boxster an aggressive sound.
Interior
As with the exterior, Techart's aim inside the car was to add a touch of sportiness without comprising elegance. The company offers a range of styling packages in combination with a leather interior featuring highly decorative stitching. The sporty look and feel is enhanced by carbon fiber packages.
The 2013 TechArt Porsche Boxster comes with a three-spoke, sports steering wheel with gearshift paddles mounted on it.