The 2013 Nissan Resonance Concept is a hybrid car combining a smaller displacement in-house combustion gasoline engine with an electric motor. The Resonance points out the future of Nissan crossovers with its elegant and edgy design.
With the spacious and sophisticated interior, advanced HEV engine and the engaging aerodynamic exterior, this vehicle is certain to cause waves in the crossover genre experience.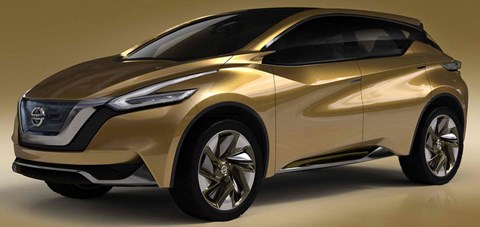 Engine
The 2013 Resonance is equipped with an efficient hybrid electric power-train. This engine is created around Nissan's innovative one-motor, 2-clutch system. This system combines an in-house combustion gasoline engine with electric motor and advanced management system.
The engine works hand in hand to a next-generation Xtronic continuously variable transmission (CVT), sending the power to all 4 wheels through an AWD system.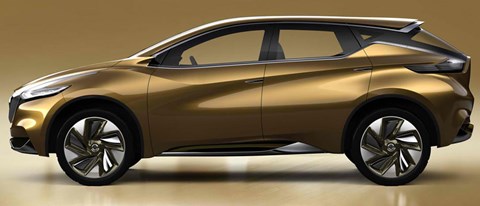 Exterior
The automaker was inspired by the futuristic appeal of hypersonic travel in order to come up with the Resonance Concept. Its striking and brusque looking surface combines with provocative lines, creating an appeal of spaciousness.
The front part comes with a new V-Motion design-language that includes a new front grille, iconic boomerang shaped headlights and hood. Other notable features are: steeply raked A-pillars, flowing D-pillar design and a large full-length glass panel. The concept is coated with a standard Flare Orange paint, while its 22-inch aluminum-alloy wheels are offered in Satin Chrome accents.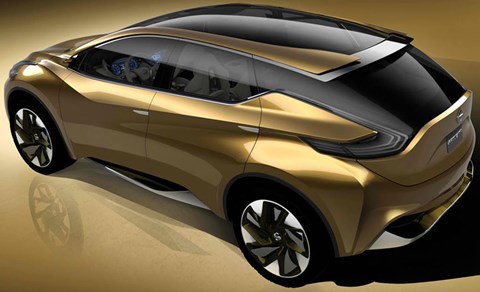 Interior
The interior is specifically designed for people looking for a lavish feeling in a crossover. The car comes with an attractive instrument panel that enables the driver to easily access all communication and infotainment features.
The seats are offered in buttery leather and are premium-stitched. Illumination highlights and natural wood patterns are featured throughout the inside, creating an impression of a modern cabin. To complement that, passengers have a panoramic view of the exterior through an open glass roof.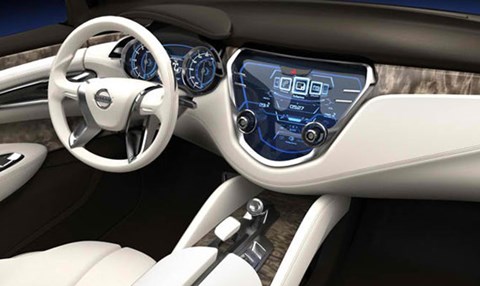 Although this crossover is presented as a design concept for now, many enthusiast look forward to the day that Nissan will begin actual production. With its luxurious interior, stylish exterior and efficient hybrid engine, the 2013 Nissan Resonance Concept is one of the crossovers to be anticipating for in future.