Intent on showing the automotive world that it can compete with other manufacturers in creating a sports car based on one of its traditional models, the 2013 Nissan IDx Nismo Concept has been unveiled. Its direct competition would be the Subaru BRZ and the Toyota GT86.
The "IDx" label signifies identification(ID) and the x is, as in the "X factor" of variables, value and future of this concept car.
The styling of this vehicle is reminiscent of the old Nissan Skyline and the Datsun 510. The Skyline is viewed as the "granddaddy" of the Nissan GT-R.
This IDx NISMO Concept has the dynamic features offered by Nissan's racing division.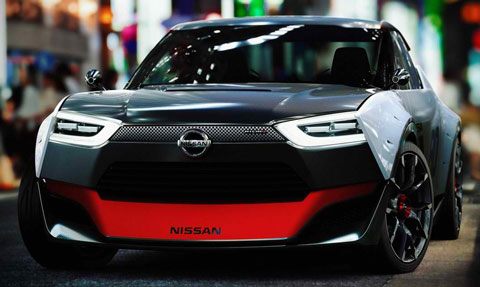 Specifications
General Info

| | |
| --- | --- |
| Vehicle Type: Coupe | Base Price: NA |
Dimensions

| | |
| --- | --- |
| Length: 161.4 in. (410 cm) | Height: 51.2 in. (130 cm) |
| Width: 70.9 in. (170 cm) | Maximum Seating: 4 people |
Performance

| | |
| --- | --- |
| Engine: 4 Cylinder | Displacement: 1.6 Liter |
| Horsepower: 200 HP | Max RPM: NA |
| Torque: 160 lb-ft | Transmission: 6-Speed CVT |
Engine
Under the hood of the 2013 IDx Nismo Concept you will find a 1.6 liter, inline 4 cylinder, direct injection turbocharged engine that generates 200 horsepower to go with 160 lbs ft of torque.
Paired with a 6 speed manual CVT, it is expected to go from 0-60 mph in about 7 seconds topping out at top speed of 130 mph.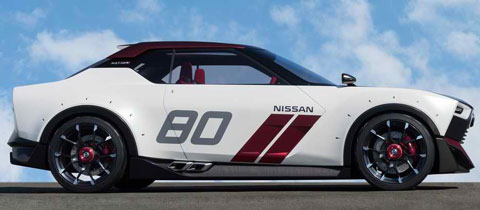 Exterior
The Nismo Concept has elements relating to race cars. This starts with the boxy exterior appearance shared by original Nissan racing vehicles of the past. However, the current model adds contemporary details too.
It begins with the reverse slanted nose and sharp corners. Two slit-like LED headlamps are on either side of the predominantly black front grille. The red front bumper stands out in contrast.
The roof is made of glass and the car is painted in 3 colors of white, black and red.
It is aerodynamically designed, with many aero spoilers and exhibits a tall profile sitting atop 19 inch rims and wheels.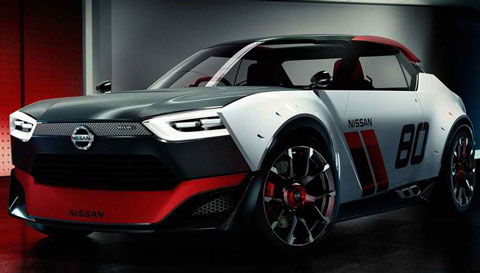 Interior
The cockpit is simple as you would expect of a car meant for the track. The Alcantara seats are bright red with straight forward gauges on the metal instrument panel.