Who can ever forget the legendary Nissan GT-R? It was first released in Japan at the 2007 Tokyo Motor Show and soon after it conquered the U.S. and the rest of the world.
Aptly called "Godzilla", this behemoth is back with a roaring reappearance!
Mind you, the 2012 Nissan GT-R is not a merely a face-lifted version of the original. Every modification made by the Nissan engineers had only one thing in mind: to build a better and wilder Godzilla.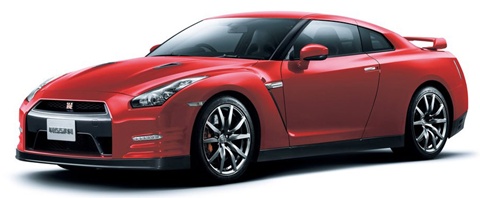 Specifications
General Info

| | |
| --- | --- |
| Vehicle Type: Super Sport Coupe | Base Price: $89,950.00 |
| MPG: 16 city/ 23 hwy | Fuel Tank Capacity: 19.5 Gallons |
Dimensions

| | |
| --- | --- |
| Length: 183.9 in. (467 cm) | Width: 74.6 in. (189 cm) |
| Height: 53.9 in. (136.9 cm) | Wheel Base: 109.4 in. (277.8 cm) |
| Curb Weight: 3829 lbs (1736 kg) | Ground Clearance: NA |
| Luggage Capacity: 8.8 cu ft | Maximum Seating: 4 people |
Performance

| | |
| --- | --- |
| Engine: 3.8L 24-valve Twin Turbo V6 | Compression Ratio: 9.0: 1 |
| Horsepower: 530 HP | Max RPM: 6400 RPM |
| Torque: 448 lb-ft @ 5200 rpm | Transmission: 6-Speed Auto-Manual |
| 0-60 mph: 2.7 seconds | Top Speed: 196 mph (315 km/h) |
Performance
Under the hood, you will be instantly drawn to a bold red valve covering of the GT-R's powerhouse. Nissan did not change the old VR38DETT 3.8L V6 TT engine featuring a six-speed transmission with dual clutch. A revision of valve-timing, better mixture between air and fuel, and a cranking of boost result to improved power change of 475 hp to 530 hp.
To tame the beast, Nissan installed powerful brakes and stickier Dunlop tires.
You would think that the new GT-R would be guzzling more fuel as a result of this increase in power. But the use of very-low precious metal catalytic converter mated to a new Electronic Control Unit and state of the art electronics allows the GT-R to consume less fuel while emitting fewer toxic fumes.
If you think the classic GT-R is laden with testosterone, wait till you get your hands on the 2012 edition. More power has been injected into the all-wheel-drive monster from Japan to boost its engine output to 530 horses and torque to 448 lb-ft. All this crazy numbers translate well on the road as the new GT-R zooms from 0-60mph in barely 3.2 seconds.
Innovations in suspension geometry and improvement in the structural stiffness of the car resulted to a more responsive and smoother handling.
Exterior & Interior
Aesthetically, the new GT-R sports minimal changes from the classic version. Among these are LED running lamps, new front fascia that features larger openings, and a redesigned rear diffuser.
Although no radical change was made in the car's overall look, the benefit these changes made to the car's performance is significant. For instance, drag coefficient has dropped to .26 and down force at speed has increased by 10%.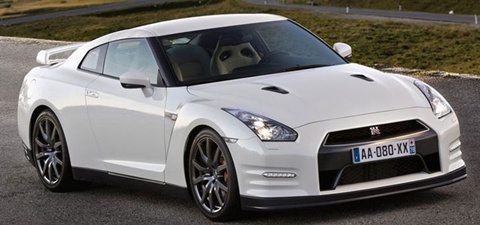 For a premium, you may get a Black Edition version that adds lightweight six-spoke Ray wheels, leather-accented red and black Recaro seats with a dark headliner.
As was mentioned earlier, the new GT-R has improved structure and suspension. Support members and strut braces combined with better rigidity and body roll make the GT-R tightly hugging the road as you corner and more receptive to the driver's steering commands.
Re-designed springs and dampers together with thicker anti-roll bars add up to making the GT-R more responsive and more steady on the stretches, and still ensuring driver and passenger comfort.
…at a glance
Base price for the 2012 Nissan GT-R is $89,950. The Black Edition retails for $95,100.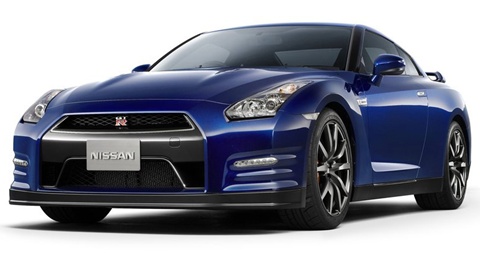 Few cars can claim the spectacular performance record of the GT-R. And most of these cars lie in the insanely expensive range. The Nissan GT-R makes it possible to have a more affordable supercar without compromising one bit on what makes a supercar a supercar.