Volvo has a long history of creating the best station wagons that money can buy. They are built the Volvo way, capable of providing a safe ride for an entire family while being able to withstand the harsh terrain characteristic of Swedish roads. All of these characteristics are then transmitted into a practical and well designed station wagon shell. Up to this day, Volvo is still creating wagons, with one of the more compelling ones being the 2011 Volvo XC70.
Performance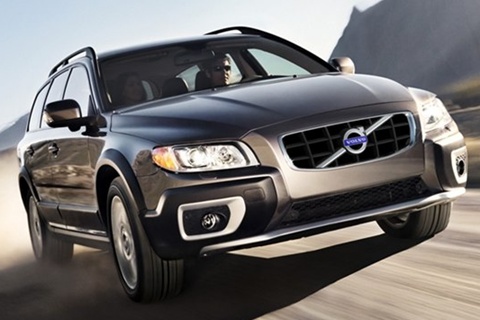 There are 2 choices for engines: the 3.2 liter inline-6 is capable of producing 240 horsepower and the 3.0 liter inline 6 cylinder turbo, capable of producing 300 horsepower. Then, this is mated with a six speed transmission that can relay the engine's force thru the front wheels or thru all 4 wheels, depending on the selected trim.
Exterior
The first time that you see the XC70, you are going to scratch your head and ask yourself this. Is that a wagon that looks like an SUV? An SUV that looks like a wagon. It's more like a wagon that somehow consumed some of the crossover vibe due to its SUV-type cues. With a four wheel drive train standard on all trims and a ground clearance that is higher than just about any station wagon, the XC70 can be seen as another car that is imbibing on the expanding crossover market. While we guess what the XC70 is, what we can figure out is this. Just how good is the Volvo XC70?
Interior
The XC70 is based on the Volvo V70 wagon, with a lot of upgrades that makes it look like a heavy duty V70. The third generation of this model can either be classified as a midsize wagon or a crossover. It has amenities that you expect in this price range. The interior is lavishly decorated, with the trademark Volvo simple yet efficient interior style. It can seat 5 adults comfortably, and it houses a whopping 72 liters of storage space in the rear, a number that is large even for SUV/crossover standards. In addition, while its styling is a slight deviation from the traditional Volvo look, the design still looks great and efficient.
Safety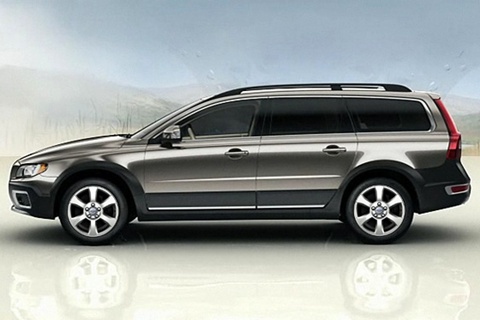 Based on feedback, Volvo XC70 owners have a lot to like about their car. For those that are looking for a family car, this is a weapon of choice. Groups of people can enjoy long trips with this car, and can bring along a ton of loot with it too. Also, driving this car is very confidence inspiring. There are 2 reasons for this. The 4 wheel drive system gives a ton of grip that it makes you capable of driving thru any condition. And that Volvo brand of safety. With all the gizmos that would keep all passengers as safe as possible, it's almost like getting into a tank.
In addition, the usual Volvo safety feature made it to this product too, with adaptive cruise control, adaptive bi-xenon headlights, and a collision warning system.
Pros & Cons
However, there are also bad things to be said about it. The primary complaint about the XC70 by owners is that it lacks the performance. Even though it possesses strong engines, for some reason, compared to other cars in its class, it is lethargic. Also, it doesn't seem to know what it is. Is it a wagon or an SUV? The answer seems neither.
All in all, the Volvo XC70 is a bit of a mixed bag. While it hasn't excelled in a specific area, it's pretty good in just about everything. If you want a versatile vehicle that offers the best of what a wagon and a crossover can offer, then this car is right for you.
Overall Rating


73 out of 100
What others say:
"Based on the last-generation S60 sedan, the XC70 maintains its pleasant blend of rugged details on a handsome wagon body."Car Connection
"The 2011 Volvo XC70 gets more power, and the lineup expands to include a new front-wheel-drive variant."Consumer Guide
"We generally prefer wagons to SUVs due to their superior fuel economy and handling, but the 2011 Volvo XC70 doesn't offer any such advantages when lined up against more modern and efficient crossovers."Edmunds
Specifications
General Info

| | |
| --- | --- |
| Vehicle Type: Crossover Wagon | Base Price: $32,550.00 |
| Fuel Tank Capacity: 18.5 gallons (70 liters) | Miles Per Gallon: 19 city / 25 hwy |
Dimensions

| | |
| --- | --- |
| Length: 190.5 in. (483.8 cm) | Width: 73.3 in. (186 cm) |
| Height: 63.1 in. (160 cm) | Wheel Base: 110 in. (279 cm) |
| Curb Weight: 4147 lbs (1881 kg) | Curb to Curb Turning Radius: 37.7 ft. |
| Luggage Capacity: 72.1 cu ft | Maximum Seating: 5 people |
Performance

| | |
| --- | --- |
| Engine: 24-valve DOHC-Inline-6 | Displacement: 3.2 Liters |
| Horsepower: 240 HP | Max RPM: 6200 RPM |
| Torque: 236 lb-ft @ 3200 rpm | Transmission: 6-Speed Shiftable Automatic |
| 0-60 mph: 7.9 seconds (est) | Max Towing Capacity: 3300 lbs (1496.8 kgs) |
Available Trims & Engine

| | |
| --- | --- |
| Option:T6 All-Wheel-Drive | MSRP: $38,600; MPG: 17 city / 23 hwy |