People having wanted to own a piece of the German automobile brand Volkswagen may just finally have the opportunity to do so with the 2011 Volkswagen Jetta. The sixth-generation release of the Jetta line has been made more affordable than ever, a little less than the previous year's model. Set to be released in the market by October 2011, the new Jetta's price makes it an immediate contender especially for first-time car buyers.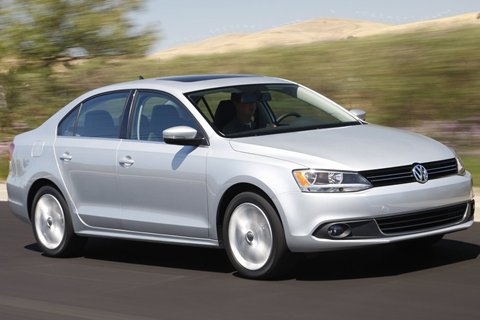 The Volkswagen Jetta base model also comes with a less powerful engine, which may make it less comfortable with pronounced body roll and bumps. Fuel efficiency isn't also stellar for its class, averaging around 23 miles per gallon on city roads and 33 miles per gallon on the highway. A more fuel-efficient TDI variant runs on diesel fuel, but is a bit more expensive.
Interior & Exterior
Despite these changes in the interior styling and engine, the Jetta is still competitive within its class of compact and sub-compact cars, but it is no longer outstanding or superior. Especially for those who may have been previous Jetta owners, the changes are noticeable downgrades for such a brand as Volkswagen, which had been known to delight owners and passengers with features and amenities that are best in class. However, the automotive press still regards the 2011 Jetta as an overall good choice, with a price tag that will definitely appeal across a large sector of people.
The price slash seemingly comes as good value for the money, with the new Jetta undergoing noticeable exterior changes that set it apart from previous incarnations. Most important of these is a roomier rear leg space, created by an overall increase in length of the car body—making this subcompact comparable even to midsize sedans in terms of comfortably accommodating adults in the back seat. The exterior car styling is also smart and sophisticated, in true image of a European car manufacturer.
However, people have noted that the interior quality is where the cost reduction may have become apparent. Departing from the handsome and upscale interior styling that previous Jettas have been known for, the 2011 model settles for plastic-dominated surfaces that are finished in a shiny, hard look that may be less appealing for most motorists. Also absent are the thoughtful features and amenities that previous Jettas have provided, such as power-reclining seats and a center arm rest.
Competition
Car buyers may look at the Ford Fiesta (MSRP $13,200; 28 city / 37 hwy) as an alternative option, which has been garnering a lot of positive press with its proven fuel economy and roomy back seat as well, despite its subcompact stature. It also boasts of high-quality contemporary interiors. The Fiesta base model starts at less than the 2011 Volkswagen Jetta.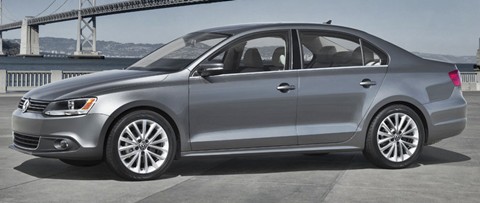 The Honda Civic (MSRP $15,805; 26 city / 34 hwy) is another contender in great fuel economy, coupled with a powerful engine and a smooth ride. The classic styling of this Japanese car also makes it a long-lasting driving companion with great aftermarket value. With the downgrades in driving capability and interior quality in the 2011 Jetta, the Civic rises to the occasion and shines.
Pros & Cons
Those who still prefer a Volkswagen, because of the German car maker's high quality and standards can go for the 2011 Golf. Highly praised by the auto press, it is a powerful drive among its class and offers stylish interiors.
People might opt to go with the 2010 Jetta instead for a better driving experience in terms of engine power and interiors that the German automaker has been known for and that the 2011 model may have missed out on. The 2010 model would be a bit more affordable as it begins being phased out, or buyers can go for a second-hand unit. Either way, the Volkswagen Jetta line still remains a great choice for a value-for-money subcompact car.
Overall Rating


70 out of 100
What others say:
"The 2011 Volkswagen Jetta steps back in tech time and lowers its German street cred—but still delivers a better driving feel and more back-seat room than many other compact sedans."Car Connection
"Passing and merging muscle are about what you would expect from a compact car; not great, but Jetta moves along well enough."Consumer Guide
"While the new 2011 Volkswagen Jetta is bigger yet more affordable than before, it has lost many of the special attributes that formerly distinguished it from the pack."Edmunds
Specifications
General Info

| | |
| --- | --- |
| Vehicle Type: Sedan | Base Price: $16,495.00 |
| Fuel Tank Capacity: 14.5 gallons | Miles Per Gallon: 23 city / 33 hwy |
Dimensions

| | |
| --- | --- |
| Length: 182.2 in. (462.8 cm) | Width: 70 in. (178 cm) |
| Height: 57.2 in. (145 cm) | Curb Weight: 2804 lbs (1279 kg) |
| Wheel Base: 104.4 in. (265 cm) | Ground Clearance: 5.5 in. (14 cm) |
| Luggage Capacity: 15.5 cu ft | Maximum Seating: 5 |
Performance

| | |
| --- | --- |
| Engine: 2.0L 4cyl, inline, multipoint injection | Displacement: 120.9 |
| Horsepower: 115 hp | Max RPM: 5200 rpm |
| Torque: 125 lb-ft @ 4000 rpm | Transmission: FWD Manual |
| 0-60 mph: 9.8 seconds | 1/4 Mile: NA |
Available Trims & Engine

| | |
| --- | --- |
| Option:Jetta SE 2.5L | MSRP: $18,195; MPG: 23 city / 33 hwy |
| Option:Jetta SEL 2.5L | MSRP: $21,395; MPG: 23 city / 33 hwy |
| Option:Jetta TDI Diesel 2.0L | MSRP: $24,095; MPG: 30 city / 42 hwy |