The 2011 Volkswagen Golf is so easy to drive and a lot of reviewers will tell you that when they took this car for a road test, they found it very solid. Bumps can be a big problem on the road especially at night, but with this car, road bumps have very little effect and there are even times when you won't feel the bumps. If you loved the MK6 Golf, you will definitely enjoy the 2011 Golf even more because this is an improved version.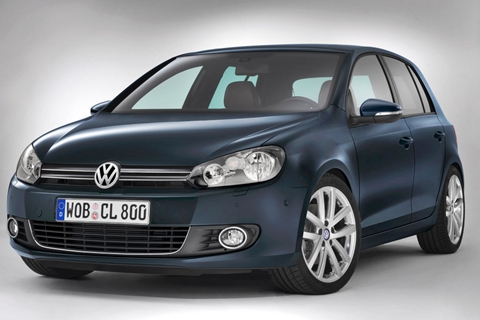 Performance
You have to accept the fact that not all cars can offer refined performance, but the Volkswagen Golf can. The dashboard has been updated and the rest is just as wonderful with the addition of soft touch fabric. If you are tired and sleepy, this car would be good to sleep in because it is very comfortable. Volkswagen is really living up to its name by going through the extra mile just to give the public what they want.
When it comes to the engine, there is quite a selection for you to choose from. You can have the 1.4 liter 4 cylinder up to the 2.0 liter TDI 140 engines. The Golf always sets a standard when it comes to having the best engine in the market but there is a catch to this. If you are searching for a high powered TSI or turbocharged stratified injection engine you have to be prepared to pay for a higher price. However, when it comes to the running cost of the car, you are assured that you will save a lot.
Exterior & Interior
A lot of drivers call this car number one when it comes to upscale and beauteous hatchbacks. They really love the bland and smooth styling as well as the fresh car paint. You would really look back once you see the Golf hatchback on the driveway. However, there are also some people who say that they do not appreciate the exterior because it can be a little bit boring.
The interior design of this car is very cozy and inviting. VW sure knows how to build a quality car with its comfortable seats. The touch screen stereo can also be connected via Bluetooth. With this car, you can enjoy high definition technology at its best. The lengthy features of the VW Golf make its price rather expensive but if you really want to enjoy a quality car, it is advised that you purchase the 2011 Golf.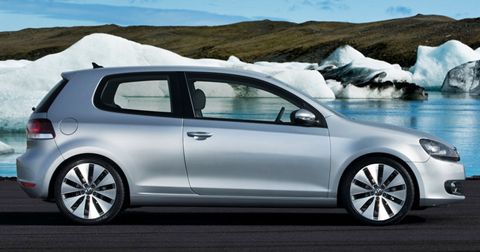 Safety
You have nothing to worry when it comes to safety and reliability because the Insurance Institute for Highway Safety gave this car a clearance on all its crash tests. A car rating of good and top safety pick is rather hard to attain but the Golf passed all tests with flying colors. In addition to this, VW is giving you ample warranty for this car.
Competition
When compared with other brand of cars in the same class like, the VW Golf stands out because of its fuel efficiency and better engine performance. Comparable to the Golf are the Mazda3 (MSRP $20,045; 20 city / 28 hwy), Scion TC Coupe (MSRP $19,275; 23 city / 31 hwy), and the Subaru Impreza (MSRP $17,995; 20 city / 27 hwy). Moreover, the Golf's features are a lot smoother and solid. You would even feel as if you are driving a larger vehicle.
Pros and Cons
The powerful motor, luxurious interior designs and ready to use diesel-engine is really an advantage for the VW Golf. However, some reviewers also say that the car is very expensive for its class and that it would be better if VW could lower the cost of the car.
Overall Rating


79 out of 100
What others say:
"The Golf can't really be called sexy, but there are some classy details baked into its three- and five-door bodies–particularly around the rear door cuts."Car Connection
"The 2.5 has enough pep for any situation, despite the non-linear nature of its throttle response. Its automatic transmission is smooth and prompt."Consumer Guide
"The suspension damps out body motions well and provides decent isolation. The highway ride is smooth. The 2.5 emits an unpolished engine growl. But overall, the cabin is fairly well hushed."Consumer Report
"The 2011 Volkswagen Golf delivers a rare combination of economy and refinement, standing out among worthy competitors."Edmunds
Specifications
General Info

| | |
| --- | --- |
| Vehicle Type: 2DR Compact Sedan | Base Price: $17,995.00 |
| Fuel Tank Capacity: 14.5 gallons | Miles Per Gallon: 23 city / 33 hwy |
Dimensions

| | |
| --- | --- |
| Length: 165.4 in. (420 cm) | Width: 70.3 in. (178.5 cm) |
| Height: 58.3 in. (148 cm) | Curb Weight: 2968 lbs (1346 kg) |
| Wheel Base: 101.5 in. (257.8 cm) | Ground Clearance: 5.4 in. (13.72 cm) |
| Luggage Capacity: 15 cu ft | Maximum Seating: 5 |
Performance

| | |
| --- | --- |
| Engine: 2.5L inline-5-cylinder | Displacement: 151 |
| Horsepower: 170 hp | Max RPM: 5700 rpm |
| Torque: 177 lb-ft @ 4250 rpm | Transmission: 6-Speed Manual |
| 0-60 mph: 7.8 seconds | Top Speed: 125 mph |
Available Trims & Engine

| | |
| --- | --- |
| Option:2.5L 4Door | MSRP: $19,755; MPG: 24 city / 31 hwy |
| Option:TDI Clean Diesel 2Door | MSRP: $23,225; MPG: 30 city / 42 hwy |
| Option:TDI Clean Diesel 4Door | MSRP: $23,885; MPG: 30 city / 41 hwy |