Despite being stylish, most sports utility vehicles or SUVs, as they are most commonly known, get a bad reputation for being too bulky and pricey. As a result lots of people tend to shy away from them. Thankfully, there is now an SUV that is not only visually appealing and spacious but affordable. This SUV is the 2011 Toyota Venza.
While not yet as popular as other SUVs, the Toyota Venza has received high praise from automotive experts for not being a cookie cutter sports utility vehicle.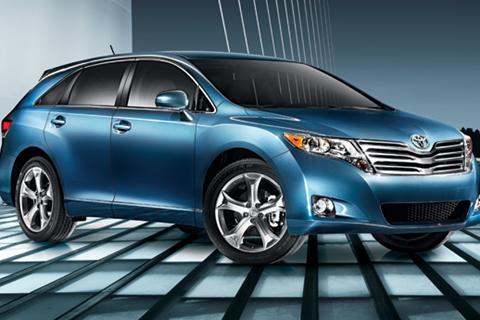 The 2011 Toyota Venza is difficult to classify. Yes, it is officially considered to be a sports utility vehicle. However, in terms of size and function, it can also be considered to be a wagon and a crossover. But for clarity's sake, it is called a midsized sports utility vehicle.
In terms of its performance, many car experts agree that it offers a smoother ride compared to other cars its size. Steering is exceptional and the brakes have outstanding response. Although it isn't as sleek as a sports car, it moves and responds more crisply than most vehicles its size. Moreover, its V6 engine makes it feel really powerful on the road. Most especially on long freeway drives.
The Toyota Venza's exterior is aesthetically pleasing. Although it has a generic hatchback body style, it looks really stylish, sleek, and intimidating (thanks in large part to its large wheels). It also looks really unique, most especially when placed beside more generic SUV models.
Stylish & Functional
As if the 2011 Toyota Venza's exterior is not enough to convince the consumer to buy the car, its interior is also just as impressive. The cabin is spacious, a pre-requisite for all sports utility vehicles. Moreover, it is also very comfortable and extremely well-equipped; with the dashboard control system being a sight to behold. The car's seating capacity can comfortably accommodate five adults. The comfortable leather seats also add to the car's luxurious feel. Another good thing about the seats is that they provide legroom.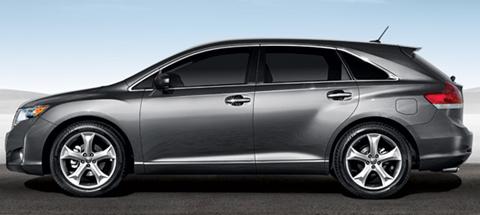 In addition to the comfortable seats and wide legroom, the Venza is also equipped with an MP3 dock, a USB port, a six-disc in-dash CD changer, power windows, and even an exceptional rear-seat DVD system.
Just as impressive as the 2011 Toyota Venza's interior and exterior are its safety features. The independent testing group Insurance Institute for Highway Safety gave the Venza a perfect "Good" rating. The Venza's safety features include an anti-lock brake system, traction control, an enhanced vehicle stability control, driver and front passenger airbags, front and rear side curtain bags, a driver's knee airbag as well. Moreover, an optional rear backup camera is also included with the Security Package. Also, one of its most unique safety features is that it also has an automatic high beam system which can determine can determine if there is an oncoming car.
Like most other Toyotas, the Venza comes with a three-year, 36,000 mile basic warranty.
To sum it all up buying a Venza is an extremely good investment. Not only is it sleek, safe, and comfortable, it is relatively fuel efficient as well. The interior is really something special and transforms the car into an upscale vehicle. It offers a smooth ride, most especially on long freeway drives. It is a unique sports utility vehicle that is most ideal for small families. The only drawback to buying a Venza is that it does not have a third row seat. Other than that, it is an extremely wise investment not only for consumers who want to buy a practical car but for car enthusiast who want a flashy ride as well.
The SuperCars Overall Rating = 72/100
What others say:
"The Venza is related to the Toyota Highlander SUV. But it rides lower, like a wagon, and sacrifices some of the Highlander's versatility."Consumer Reports
"You won't find much excitement or flair in the 2011 Toyota Venza, but it makes a lot of sense as an alternative to either a large sedan or a mid-size SUV."The Car Connection
"Comprised of a set of cup holders and a padded arm rest that slides independently of each other, the center console provides up 14.7 liters worth of storage space."KBB
"Spacious interior; powerful and efficient V6; pleasant ride; innovative interior storage; well equipped."Edmunds
Specifications
General Info

| | |
| --- | --- |
| Vehicle Type: Crossover | Base Price: $ 27,125.00 |
| Fuel Tank Capacity: 17.7 gallons | Miles Per Gallon: 21 city / 27 hwy |
Dimensions

| | |
| --- | --- |
| Length: 189 in. (480 cm) | Width: 75 in. (191 cm) |
| Height: 63.4 in. (161 cm) | Weight: 3760 lb (1706 kg) |
| Wheel Base: 109.3 in. (278 cm) | Ground Clearance: 8.1 in. (21 cm) (unladen) |
| Luggage Capacity: Cargo Vol. 70.1 cu ft | Maximum Seating: 5 |
Performance

| | |
| --- | --- |
| Engine: 2.7 DOHC 16 Valve dual VVT-i-4 cylinder | Displacement: N/A |
| Horsepower: 182 hp | Torque: 182 lb-ft @ 4200 rpm |
| Max RPM: 5800 rpm | Transmission: 6-speed ECT-i automatic Transmission |
| 0-60 mph: 6.6 seconds | 1/4 Mile: N/A |
Available Trims

| | |
| --- | --- |
| Option:Venza FWD V6 | MSRP: $28,950; MPG: 19 city / 26 hwy |
| Option:Venza AWD 4-Cyl | MSRP: $28,575; MPG: 20 city / 25 hwy |
| Option:Venza AWD V6 | MSRP: $30,400; MPG: 18 city / 25 hwy |