The 2011 Toyota Highlander Hybrid is roomy and relaxing. It has a fresh appearance and a new and upgraded Powertrain which indicates a much-improved version of the 2010 Highlander Hybrid. It looks better because of improvements such as blue tinted headlights, a new front fascia, and enhanced rocker panels.
It has a V6 Engine with 3.5 liter storage which generates 280 horsepower and an electric motor that gives power to the rear wheels when the front wheels start to fail. It has improved gas mileage than its 2010 predecessor, despite its bigger engine size and power.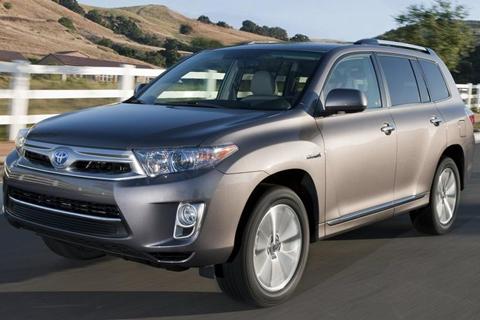 The 2011 Highlander Hybrid has a few trim changes which are more beneficial than its 2010 edition. It has both the base and Limited trim levels. The base has features such as a keyless entry, a backup camera and Bluetooth.
The performance of this vehicle is excellent. It is comfortable to drive; comparable to that of a traditional car considering that it is hybrid. Drivers find its steering and Electronically Controlled Braking superior. There were concerns about the braking system which has been addressed by Toyota.
Econ & EV
To ensure that fuel consumption is at its lowest, Toyota placed both an "Econ" and an "EV" mode in this vehicle. When it is in its Econ mode, it controls the engine from running to its full potential. This is ideal in roads that have stop and go traffic. In EV mode, it runs only on electric power with a low speed and a maximum distance of one-mile.
The exterior of the Highlander hybrid is new. Its design is still that of the same as the Highlander but it has minor changes such as a different bumper design, blue tinted headlights and front grille. Its interior is very good, with specific mention on its cabin which is more spacious and quieter. The center stow seat at the second row could actually be turned into a center console; it can also be pulled away to make the row have just two seats. There are, however, mixed reviews about the comfort of the driver's seat. Highlanders all have third rows which can seat seven people. If you are looking for a hybrid car that has a third row, it is only the 2011 Highlander Hybrid among other SUVs that is affordable.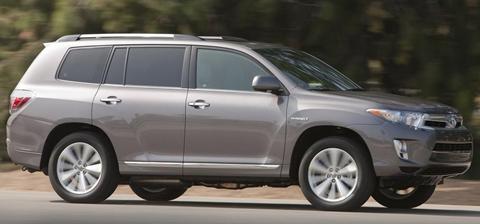 Elegance & Safety
This hybrid vehicle has many elegant features such as a CD player with six speakers, auxiliary audio jack and Bluetooth technology. It has remote keyless entry and power windows and door locks. It has an impressive cargo space, but its competitors have bigger space. It offers 10.3 cubic feet of cargo space when the third row is occupied.
In terms of safety, it is excellent in that aspect. When the government had its crash tests, it was given outstanding results for both driver and passenger protection both in frontal and side crash tests. It has only a 17% chance of a rollover in a crash for its 4-wheel drive model; 19% for its 2-wheel drive. The IIHS also considered it a top pick based on their own crash tests.
To ensure that customers are satisfied, manufacturers give it a 3-year warranty or 36000 miles and a 5-year Powertrain warranty or 60,000 miles. It also comes with HV battery, battery control module, hybrid control module and inverter with converter, which will last strong for 8 years or 100000 miles.
Even though it is a 4-wheel drive, it is not really perfect for rough weather conditions and roads. It is however ideal for family use, for a commuter or for touring purposes.
The SuperCars Overall Rating = 76/100
What others say:
"For 2011 the Hybrid got a mild freshening and a 3.5-liter V6."Consumer Reports
"The Highlander Hybrid's all-wheel drive, however, which replaces mechanical drive with an electric motor to power the rear wheels, runs at least a theoretical risk of cutting out when it's most needed—since the control software will shut down the motor if it tries to draw too much power under extreme conditions."The Car Connection
"Like Toyota's other hybrids, it runs on one or both of its power sources, depending on driving demands, and requires no plug-in charging. "Consumer Guide
"Environmentally conscious consumers can benefit from the Highlander Hybrid, an option not offered on any of the Highlander's competitors."KBB
"Combining seven-passenger seating with excellent fuel economy and performance, the 2011 Toyota Highlander Hybrid is a very appealing alternative to conventional crossovers."Edmunds
Specifications
General Info

| | |
| --- | --- |
| Vehicle Type: Hybrid SUV | Base Price: $ 38,140.00 |
| Fuel Tank Capacity: 17.2 gallons | Miles Per Gallon: 28 city / 28 hwy |
Dimensions

| | |
| --- | --- |
| Length: 188.8 in. (479cm) | Width: 75.2 in. (191cm) |
| Height: 69.3 in. (176cm) | Weight: 4641 lbs (2105kg) |
| Wheel Base: 109.8 in. (279cm) | Ground Clearance: N/A |
| Luggage Capacity: Max. Cargo Vol. 94.1 cu ft | Maximum Seating: 7 |
Performance

| | |
| --- | --- |
| Engine: Hybrid engine-3.5-Liter DOHC 24-Valve V6 with VVT-i | Displacement: N/A |
| Horsepower: 280 hp (209kW) | Torque: N/A |
| Max RPM: N/A | Transmission: Electronically Controlled continuously Variable Transmission (ECVT) with ECON mode |
| 0-60 mph: N/A | Towing Capacity: 3500 lbs (1588kgs) |
Available Trims

| | |
| --- | --- |
| Option:Highlander Hybrid Limited | MSRP: $43,795; MPG: 28 city / 28 hwy |