The 2011 Lincoln MKZ is an upscale midsize car engaged in a daring competition with other dominating types in this segment's big players. It has everything that a driver needs these days with a detailed interior and technology and a smart sport looking exterior that would sure achieve a second look. Compared to other cars, it is safe to say that 2011 Lincoln MKZ is one of the best among its class boasting intimate luxury and performance.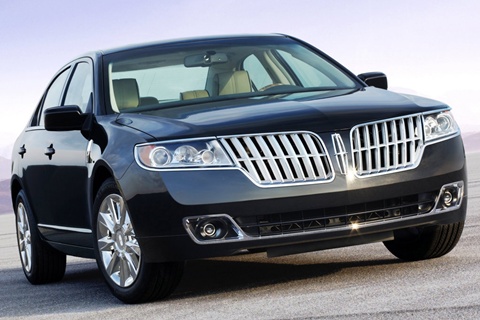 Specifications
General Info

| | |
| --- | --- |
| Vehicle Type: Sedan | Base Price: $34,645.00 |
| Fuel Tank Capacity: 17.5 gallons (66 liters) | MPG: 18 city / 27 hwy |
Dimensions

| | |
| --- | --- |
| Length: 189.8 in. (482 cm) | Width: 72.2 in. (183 cm) |
| Height: 56.9 in. (144.5 cm) | Wheel Base: 107.4 in. (272.7 cm) |
| Curb Weight: 3598 lbs (1632 kg) | Ground Clearance: NA |
| Luggage Capacity: 16.5 cu ft | Maximum Seating: 5 people |
Performance

| | |
| --- | --- |
| Engine: 3.5L Duratec V6 iVCT | Compression Ratio: 10.3: 1 |
| Horsepower: 263 HP | Max RPM: 6250 RPM |
| Torque: 249 lb-ft @ 4500 rpm | Transmission: 6-Speed Automatic |
| 0-60 mph: 7.0 seconds | 1/4 Mile: NA seconds |
Available Trims & Engine

| | |
| --- | --- |
| Option:MKZ Hybrid | MSRP: $34,645; MPG: 41 city / 36 hwy |
| Option:MKZ AWD | MSRP: $36,535; MPG: 17 city / 24 hwy |
Performance
The Lincoln MKZ provides superior comfort feel that a daily driver would surely appreciate. However, compared to other sport sedans in its category, MKZ may be a little behind if you will consider its price since there is a lot of better quality cars in competition with MKZ in the same price range. It just does not fit a buyer who is looking into more of a sport type of car although it has a touch of a sporty exterior.
The MKZ has a single engine with a 3.5-liter Duratec V6 capable of generating 263 horsepower, which is definitely suitable for daily driving. It is also fuel economy and is available in front wheel and all wheel drive model beneficial for those who live with unkind weather.
Exterior & Interior
As mentioned earlier, the MKZ has a sporty exterior although it may not exactly meet the demands of a buyer looking for a luxury sport sedan. It sure looks pretty on the outside, not as bragging as BMW or Mercedes Benz but its presence is just simply elegant. On the inside, MKZ's interior is like a pearl in the shell. Everybody would agree that there is absolutely more within than meets the eye for this sedan.
It has very detailed and superb leather seats, surrounded with posh designed materials, matched with a pretty impressive high technology you'll know you are in the 21st century. With a fine looking exterior yet outstanding interior, MKZ provides the driver a feeling of inside luxury that is not flaunted and doesn't have to be talked about.
Safety
As to safety and reliability, the Lincoln MKZ humbly acquired four out of five stars in a government crash test wherein cars are exposed in frontal, side and rear crash tests. The Insurance Institute for Highway Safety placed MKZ at Top Safety Pick. MKZ comes with six airbags including full-length head-curtain airbags to protect the driver and the passengers as well in side-impact crashes although there are still more available upgrades to increase security but comparatively, MKZ is still in line with its competitors when it comes to safety. Its SYNC multimedia integration system also has the ability to automatically call 911 in the event of an accident. Overall, the 2011 MKZ has excellent ratings in terms of safety and reliability.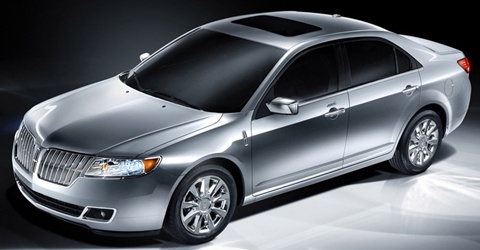 The Competition
If you are inclined to buy this kind of car you may also want to look at the likes of those similar to the MKZ in a manner that it offers more of luxury and comfort over sports, or a sophisticated Buick Lacrosse (MSRP $27,130; 19 city / 30 hwy), which is in similar price range and style. If you would consider a more attractive exterior than that of MKZ's modest appearance, Cadillac CTS (MSRP $35,345; 16 city / 26 hwy) may also catch your interest as it is wrapped in a luxurious and stylish package though it may cost you a little bit more. If you value the cost then check out Ford Fusion (MSRP $19,850; 22 city / 32 hwy), another affordable yet quality midsize car. For frequent drivers, fuel efficiency must be of high consideration in this case you may also want to see the Audi A4 (MSRP $32,300; 22 city / 30 hwy) or the Buick Regal (MSRP $26,360; 19 city / 30 hwy).
Overall Rating


80 out of 100
What others say:
"The 2011 Lincoln MKZ has a foot in both luxury worlds, with buttery leather and wood for traditionalists, and hybrid power with flower petals for the high-minded greens."Car Connection
"Competent overall, with fairly accurate steering and moderate body lean. "Consumer Guide
"The 2011 Lincoln MKZ is a perfectly competent midsize premium sedan, but it does not represent enough of an improvement over the similar Ford Fusion in order to warrant its Mercedes-like price."Edmunds