The 2011 Dodge Durango is basically a large crossover sports utility vehicle. It is also available in five trim levels. And for this year's model, the Durango has been completely redesigned to incorporate new useful and stylish features that will easily make it an excellent choice for you.
The interior received an overhaul from the past model. In the same manner, this model's engines also received a couple of improvements. You will also feel that the ride is now truck-like but with a hint of traditional sophistication. It is like a more modern take on the making of SUV. And now, this year's model of the Durango is very much ready to take on its competitors in the class of crossover SUVs.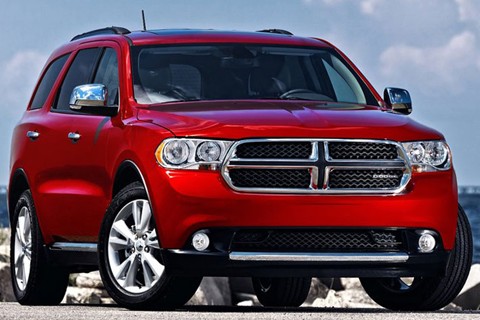 Specifications
General Info

| | |
| --- | --- |
| Vehicle Type: SUV | Base Price: $29,195.00 |
| Fuel Tank Capacity: 24.6 gallons (93 liters) | Miles Per Gallon: 16 city / 23 hwy |
Dimensions

| | |
| --- | --- |
| Length: 199.8 in. (507 cm) | Width: 75.8 in. (192.5 cm) |
| Height: 70.9 in. (180 cm) | Wheel Base: 119.8 in. (304 cm) |
| Curb Weight: 4756 lbs (2157 kg) | Ground Clearance: 8.1 in. (20.5 cm) |
| Luggage Capacity: 47.7 cu ft (behind 2nd row) | Maximum Seating: 5 people |
Performance

| | |
| --- | --- |
| Engine: 24-valve DOHC V6 | Displacement: 3.6-liter |
| Horsepower: 290 HP | Max RPM: 6400 RPM |
| Torque: 260 lb-ft @ 4800 rpm | Transmission: 5-Speed Automatic |
| 0-60 mph: 8.3 seconds(AWD) | Max Towing Capacity: 6200 lbs (2812 kgs) |
Available Trims & Engine

| | |
| --- | --- |
| Option:Durango Heat RWD | MSRP: $30,520; MPG: 16 city / 23 hwy |
| Option:Durango Crew RWD | MSRP: $33,420; MPG: 16 city / 23 hwy |
| Option:Durango R/T RWD | MSRP: $35,690; MPG: 14 city / 20 hwy |
| Option:Durango Express AWD | MSRP: $31,195; MPG: 16 city / 22 hwy |
| Option:Durango Heat AWD | MSRP: $32,520; MPG: 16 city / 22 hwy |
| Option:Durango Crew AWD | MSRP: $35,420; MPG: 16 city / 22 hwy |
| Option:Durango R/T AWD | MSRP: $38,090; MPG: 13 city / 20 hwy |
Performance
Under the hood, you actually have a lot of engine choices and combinations for this model. For instance, with this model, you have the option of going for a rear-wheel, four-wheel or all-wheel drive. The engines accompanying these options can either be a V6 or a V8. Nonetheless, there are certain models of the Durango with specific combinations. The base engine is the V6 that is equipped with a capacity for 3.6 liters and is capable of producing as much as 290 horsepower. The other engine option is the V* Hemi engine which can give you as much as 360 horsepower.
And because of the excellent and powerful engine under the hood—as is the usual for Dodges in general—this model delivers an excellent performance. The V6 engine will give you a comfortable ride around town. On the other hand, the V8 engine is best for towing.
Exterior & Interior
For the exterior styling and design, this model is definitely a good choice if you want a pleasant-looking SUV for the family. As a matter of fact, the 2011 Durango stands out among its competitors. A review even said that it is downright dapper. If the previous versions of the Durango were bulky and big, this year's model is definitely sleek and smooth.
Some of the equipment which are considered as standard for this model are 18 inch alloy wheels; side view mirrors which are heated, and fog lamps.
In terms of the interior style and design, the Durango does not disappoint. Actually, this model is getting a lot of good reviews for the interior materials and features. As a matter of fact, certain reviews also say that the comfortableness of the Durango is way better than some of its competitors.
This model can actually seat as much as 7 people. And all the while, it does not compromise the comfort of both the driver and passengers. And when it comes to the interior features, most reviews say that both the optional and standard features of this model are really comprehensive.
Safety
And even though this model of the Durango has not undergone crash tests yet, you can still be assured that you will be safe here. It is fully equipped with safety features that are considered standard among all units of this model. Some of these features are electronic stability control, air bags and anti-lock brakes.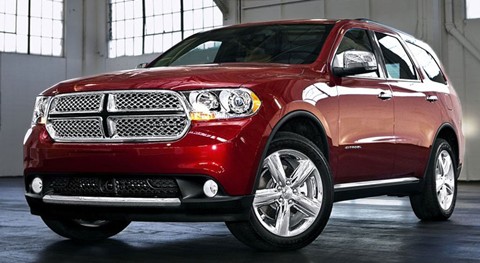 More
More than these standard features, you also have the choice of adding optional features. Some of which are sensors for rear parking, camera for rear view and a monitoring system for blind spots.
Nonetheless, despite the excellent safety feature, this model got a mediocre score of 6.0 out of a total of 10 in the Predicted Reliability rating of the J. D. Power. Also, this version of the Durango comes with a basic but limited warranty of 36,000 miles or 3 years. There is also a power train warranty of 100,000 miles or 5 years.
The Competition
All in all, this model is an excellent choice if you want a crossover SUV. But if you still want to be open to other options, you may want to try the Jeep Grand Cherokee (MSRP $30,215; 16 city / 23 hwy) and the 2011 Ford Explorer (MSRP $28,360; 17 city / 25 hwy) which are considered to be competitors of the 2011 Dodge Durango.
Overall Rating


75 out of 100
What others say:
"The 2011 Dodge Durango is the anti-crossover, especially with the HEMI and R/T trim, and if the world still sanctioned big SUVs for small families, the Durango would be elbowing its way to driveways everywhere."Car Connection
"Despite large overall dimensions and a heavy curb weight, Durango is surprisingly nimble. Steering and brake-pedal feel are quite good. Body lean in fast turns is well controlled. An impressively tight turning radius is a boon for close-quarters maneuvering."Consumer Guide
"Thanks chiefly to its welcoming new interior and balanced ride and handling, the 2011 Dodge Durango is now competitive against top crossover SUVs."Edmunds