Once again, the automobile giant Chrysler has resurrected another product that will do well in the automobile market—the 2011 Dodge Charger.
The 2011 version of the Charger is a full-size sedan that is available in but two fundamental trim levels. Bu for this year, it has undergone a lot of improvements from the old model to make it among the best in its class available in the market today.
Not only are the engines more powerful for this model; the styling, design and materials used were also taken a notch higher. More features were incorporated as a standard among all units from this model. And now, with all the improvements, the Charger has emerged to become an excellent choice for a full-size sedan that is performance-oriented.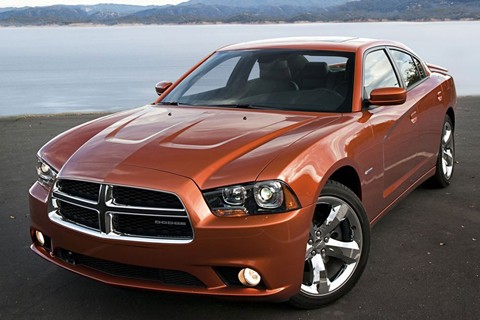 Specifications
General Info

| | |
| --- | --- |
| Vehicle Type: Coupe | Base Price: $25,395.00 |
| Fuel Tank Capacity: 19.1 gallons (72 liters) | Miles Per Gallon: 18 city / 27 hwy |
Dimensions

| | |
| --- | --- |
| Length: 199.9 in. (507.7 cm) | Width: 75 in. (190.5 cm) |
| Height: 58.4 in. (148.3 cm) | Wheel Base: 120.2 in. (305.3 cm) |
| Curb Weight: 3961 lbs (179 kg) | Ground Clearance: 5 in. (12.7 cm) |
| Luggage Capacity: 15.4 cu ft | Maximum Seating: 5 people |
Performance

| | |
| --- | --- |
| Engine: 24-valve DOHC Pentastar V6 | Displacement: 3.6-liter |
| Horsepower: 292 HP | Max RPM: 6350 RPM |
| Torque: 260 lb-ft @ 4800 rpm | Transmission: 5-Speed Shiftable Automatic |
| 0-60 mph: 6.4 seconds | 1/4 Mile: NA |
Available Trims & Engine

| | |
| --- | --- |
| Option:Charger Rallye | MSRP: $27,645; MPG: 18 city / 27 hwy |
| Option:Charger Rallye Plus | MSRP: $29,395; MPG: 18 city / 27 hwy |
| Option:Charger R/T | MSRP: $30,395; MPG: 16 city / 25 hwy |
| Option:Charger R/T AWD | MSRP: $32,545; MPG: 15 city / 23 hwy |
| Option:Charger R/T Max AWD | MSRP: $34,545; MPG: 15 city / 23 hwy |
| Option:Charger R/T Plus AWD | MSRP: $37,545; MPG: 15 city / 23 hwy |
Performance
Under the hood of this model, you will find an all-new V6 Pentstar engine that is capable of up to 3.6 liters. It can also give you as much as 260 lb-feet of torque paired with 292 horsepower. Other versions or units of the Charger get an even more powerful V8 engine that has a capacity for 5.7 liters. And if you get this engine, you have an option for an all-wheel drive. Nonetheless, both engines are equipped with an automatic transmission with 5 speeds. This transmission also comes with a feature for manual shifting.
Exterior & Interior
In terms of the exterior design and styling, this model has been redesigned but with the same dramatic features as the models of the 1960s. As a matter of fact, the 2011 Charger is fully equipped with wide tail lights as well as a new sheet metal that is very much like the 1960s model. Thus, it gives you more of a retro look and feel.
And yes, this model definitely meets expectations for its muscle car name. It sports an aggressive and bold look.
As for the interior design and styling of the Dodge Charger, you will definitely love the upscale materials used for this model. The pillars are now covered with fabric and the dash comes with an aluminum trim. Reviewers, experts and users alike also love the improvements made in the interior technology of this model. Certain reviews are also commending the seating capacity and features of this model.
And while some reviews do agree that the interior of this model is roomy, they also converge at the point that the capacity of the rear area. All in all, there have been very useful and much-needed improvements from the old models that made this year's version climb a notch in functionality and style.
Safety
When it comes to safety, you can be assured of that here in the 2011 Charger. As a matter of fact, it performed very well in the crash tests. But besides that, the manufacturers of this model also made it a point to incorporate standard features for safety in this model. Some of them are anti-lock brakes, airbags in different areas as well as active head restraints for the front.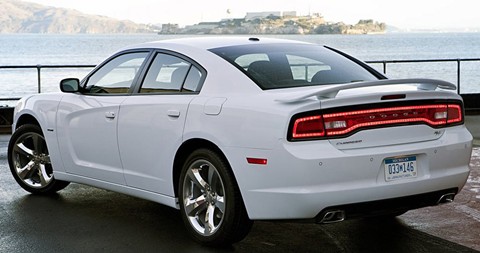 Reliability
And lastly, in terms of reliability, this model only scored a meager 6 out of a total of 10 in the Predicted Reliability rating given by the J. D. Power. This model comes with a limited warranty of 36,000 miles or 3 years. Besides that, it also has a power train warranty that covers 100,000 miles or 5 years.
All in all, the Charger is really an excellent choice. It has a very powerful engine coupled with a generous room in the interior and good handling. However, you may find that the headroom for the rear area is a bit lacking. So if you still want other options, you can check out the Chevrolet Camaro (MSRP $22,805; 17 city / 28 hwy) and Ford Taurus SHO (MSRP $38,155; 17 city / 25 hwy) which are considered competitors of the 2011 Dodge Charger.
Overall Rating


73 out of 100
What others say:
"The Charger R/T is a passionate play in a niche full of milquetoast four-doors. You don't have to wear a mullet to love it and own it."Car Connection
"Charger R/Ts are stable at highway speeds, with linear, solid-feeling steering and a planted feel. They're not nimble in quick direction changes, but they have fine balance and grip in turns."Consumer Guide
"Thanks to a long list of improvements, the updated 2011 Dodge Charger is a great choice for a performance-oriented full-size sedan."Edmunds