The 2011 Cadillac CTS is considered a true world-class sports sedan. It is ranked 4 out of 21 upscale midsize cars and rated 9 by the Motor authority. The 2011 CTS stands on the status with good material, build quality, great feature and most of all modern styling that is fully capable of taking on the best Germany and Japan has to offer. The styling of the CTS is instantly recognizable and timeless. It favors a high-tech, forward looking design statement that will like stand time gracefully as compared to other American automobiles.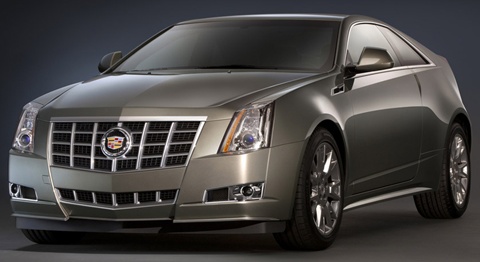 Specifications
General Info

| | |
| --- | --- |
| Vehicle Type: Sedan | Base Price: $35,345.00 |
| Fuel Tank Capacity: 18 gallons (68 liters) | MPG: 16 city / 26 hwy |
Dimensions

| | |
| --- | --- |
| Length: 191.3 in. (485 cm) | Width: 72.5 in. (184 cm) |
| Height: 58 in. (147 cm) | Wheel Base: 113.4 in. (288 cm) |
| Curb Weight: 3872 lbs (1756 kg) | Max Towing Capacity: 1000 lbs (453.6 kgs) |
| Luggage Capacity: 13.6 cu ft | Maximum Seating: 5 people |
Performance

| | |
| --- | --- |
| Engine: 24-Valve DOHC V6 | Displacement: 3.0 liters |
| Horsepower: 270 HP | Max RPM: 7000 RPM |
| Torque: 223 lb-ft @ 5700 rpm | Transmission: 6-Speed Manual |
Available Trims & Engine

| | |
| --- | --- |
| Option:CTS Luxury | MSRP: $38,400; MPG: 16 city / xx hwy |
| Option:CTS Performance 3.0L | MSRP: $39,945; MPG: 18 city / 27 hwy |
| Option:CTS Performance 3.6L | MSRP: $41,745; MPG: 18 city / 27 hwy |
| Option:CTS Premium | MSRP: $47,800; MPG: 18 city / 27 hwy |
| Option:CTS V 6.2L Supercharged V8 | MSRP: $63,660; MPG: 14 city / 19 hwy |
Performance
The Cadillac CTS is a 4-door, 5-seater luxury sedan which is available in three trim levels: V6 Luxury Sport, V6 Luxury and V6 Premium ranging from 3.0-liter base to the 3.6 L premium AWD. The 3.0-liter base is equipped with standard 3.0-liter, V6, 270-horse power engine that can run 16-mpg in the city and 26-mpg in the highway.
It has standard 6-speed manual transmission with overdrive and an optional 6-speed automatic transmission with overdrive. The 3.6L premium AWD is equipped with a 3.6 liter, V6, 304-horsepower engine that results in 18-mpg in the city and 27-mpg in the highway. It has a 6-speed automatic transmission with overdrive and a 6-speed manual transmission with overdrive can be optional.
Exterior & Interior
The CTS is easily recognized by its edgy styling and athletic looks because of its hard edges and angled stance that gives its crisp look of a freshly-ironed suit. All models are equipped with standard power doors, mirrors and locks. Other features are tilt/telescoping steering wheel, power diver seat air filtration system, automatic headlights, dual-zone automatic climate control and an AM/FM/CD/XM stereo system with auxiliary input. The several aspects of design can be noticed like the parallel lines that help break up tall body sides, the glitzy twin center mounted tailpipes, the remarkably seamless-looking joint between the body-side stamping and the roof, and the center spine that stretches all the way back over the car's huge ramp.
The interior of the CTS is attractive which can suit very well to the taste of those who are after the Teutonic design approach of less is more. Its design is purposeful and very comfortable. Upholstery is of high quality. It is considered as the most spacious cars available at this price point. The mood is intensified due to a lower mounting point for the seats which drops occupants roughly an inch lower into the dashboard and console architecture. The high rear end doesn't shadow the rearward vision.
Safety & Reliability
The 2011 Cadillac CTS scored well in government crash tests for frontal-impact crashes and a top score for side-impacts. The Insurance Institute for Highway Safety has named it "Top Safety Pick" which means that it earned top scores in the Institute's tests and offers standard stability control.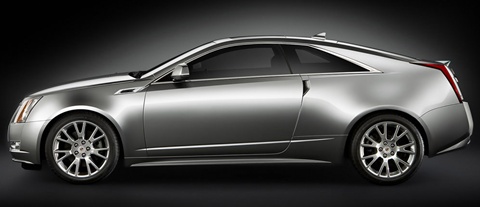 The model's reliability scored 9.0 out of 10.0 through J.D. Power and Associates. The score is a trending for the past three years of historical initial quality and dependability data specifically the Vehicle Dependability Study (VDS) and the Initial Quality Study (IQS).
The Competition
There are only two cars that are considered to match with the 2011 Cadillac CTS when it comes to luxury and sportiness. The BMW 3-Series (MSRP $34,600; 18 city / 28 hwy) and the Infiniti G37 (MSRP $36,200; 19 city / 27 hwy) are so far the two top ranked car that can provide similar driving experience.
The BMW 3-Series has the speed and sports car-like handling but its backseat and reliability is no match to that of the Cadillac CTS. The Infiniti G37 is also competitive with the BMW 3-series when it comes to performance. Although the 2011 Cadillac CTS has been praised by some reviews, it has its shortcomings.
Pros:
Sharp and secure handling
Distinctive Exterior
Roomier cabin compared to its price rivals
Elegant interior design
Stylish gadgets
Cons:
Not as nimble compared to similarly priced rivals
Awkward driving position
Sport suspension may be too firm
Expensive when filled with options
Overall Rating


80 out of 100
What others say:
"Regardless of suspension, non-V CTS models approach, but can't quite reach, the high standards set by the BMW 3-Series and Infiniti G37. Steering feel is precise, and lean in corners is well checked, though this Cadillac doesn't feel quite as agile in quick transitions as its rivals."Consumer Guide
"The 2011 Cadillac CTS remains a top choice for an American-made luxury sedan, but it lags behind import brand rivals in some key areas."Edmunds