The 2012 Morgan Plus E is a prototype roadster with an old school look with new school power and handling. This is an electric model so power is not what you would normally expect in a sports car.
Performance
It leaves most electric vehicles in the dust with a high torque of 280 lb-ft pushing the 94 HP motor to its limits.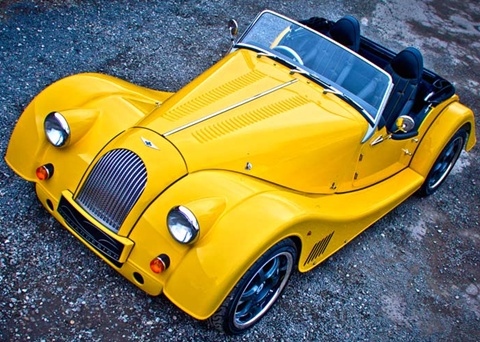 The torque actually comes in at slightly above 29 foot pounds per HP allowing the Zytek and Radshape 5 speed manual to deliver peak performance. The motor itself is fairly common for general driving purposes.
Tweaks in the overall design have allowed this electric motor to function exceptionally well when it comes to reaching top speeds of 115 mph. This is accomplished with a control system and transmission that allows the vehicle to accelerate and shift at optimum rates thus keeping the engine and vehicle in the perfect ranges for motion and smoothness while shifting.
Exterior & Interior
The body itself has been modified for a more rounded appearance than the well known Plus 8 body, and adds a classic roadster look from the past. The classic yellow really stands out and gives the impression of the performance it delivers.
The interior is sleek and basic in design with a large classic non digital speedometer and tachometer gauges and chrome trim with smaller gauges for the necessities.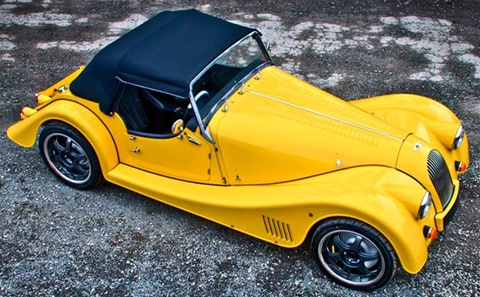 The exterior is equipped with visible chrome on the hinges, handles, knobs and triple wiper arms. The headlight rings and large grill really give the feel that this vehicle is from the 30's and not a concept car that is on its way to production if demand supports it.
Extremely innovative for an electric vehicle, the 2012 Morgan Plus E is a vehicle that has to be seen to be believed and will surely grab the attention of environmental enthusiasts with a need for speed.