The 2014 McLaren P1 is a leap forward in faith and technology for the English automaker.
This hyper car offers the best in Formula 1 performance in the ultimate road car.
This is also a huge step up from the McLaren 12C model and will have much to do with the car makers continued success if not survival.
Orders are now being taken at U.S. McLaren Centers and the MSRP is a "mere" $1,350,000. However, you may want to act fast as only 375 production models will be sold.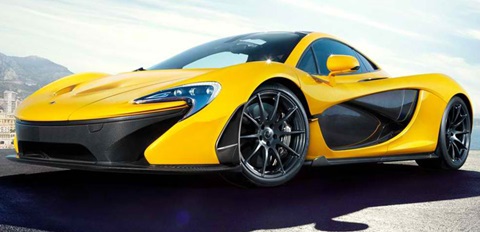 Engine & Performance
The McLaren P1 has a 3.8 liter, twin turbo, V8 rear engine that generates 800 horsepower. This rear wheel drive vehicle is paired with a twin clutch, 7 speed, paddle shift automatic transmission that includes its own electric motor that increases the power output to 903 horsepower.
This hyper car will move from 0-60 mph in 2.7 seconds with a top speed of 217 mph.
Exterior
The P1 does not offer the prototypical hyper car design at first glance. It instead affords you a complicated mixture of geometric shapes and forms. That said, after a few looks you can only be impressed by the swooping panels at each turn.
One reason for its odd appearance is the emphasis on aerodynamics. Perhaps its most striking exterior feature are the black side panels. These contrast nicely with the gloss black front bumper, air intakes and roof.
The hood itself displays 2 deep reverse air vents that are uniquely sharp and practical. They aid in cooling the radiators, and the internal flaps that help keep the nose close to the ground.
From behind, the sloping rear glass quickly joins the bulging rear fenders that cover the large tires. The LED taillights put on an arcing lightshow all around the back grille of this rear engine sports car.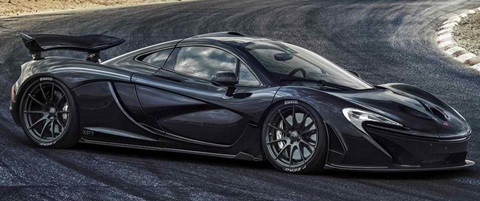 Interior
Inside, you will find electronic speed and navigation screens.
The new "floating" center console is situated in an easy reach location for the driver. The P1 interior has traditional racing seats with a fully adjustable steering column.
The steering wheel has mounted buttons that control the drag reduction system and electronic boost functions, for added convenience.