A roadster conceived by the English manufacturer Lotus Cars with a finished fiberglass body shell atop, this super car got the name of the Lotus chairman`s daughter, Elisa. If until this prototype, the goal of all car manufacturers was to build a sport car that can touch a high level of performance but as well to be very economic and light was almost impossible, with the new Lotus Elisa those goals were fulfilled.
The acceleration, braking, cornering, and fuel consumption is nothing but astonishing, even more if we talk about the engine that put out a relatively modest 120 bhp (89 kW) compared to 201 bhp (149 kW) produced by Porsche Boxster.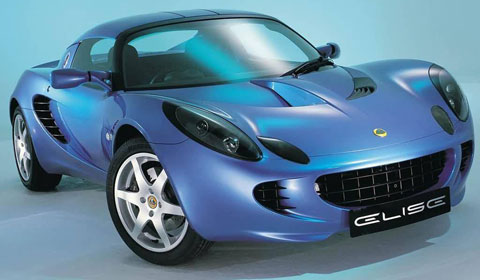 The second series of Lotus Elise is claimed to be the best version yet because of it`s all-aluminum 189 hp (141 kW) Yamaha-designed, Toyota-produced 2ZZ-GE engine, Toyota gearbox the car gave the best results.The car's max speed is 202 km/h and it's engine engages 118 bhp at 5500 rpm.It`s priced at 30000$.