The 2012 Lotus Exige S is one of the up and coming models from Lotus. As the name would imply, these cars would be released into the market sometime in 2012. Most have commented that this new line is a definite improvement from the disappointments experienced with the current models. The new Exige S gets an overall remodelling in terms of the body, engine and interiors. Well, of course as with any other automobile built for speed, it's all about what's under that hood.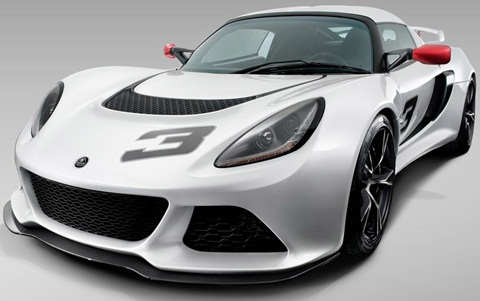 Performance
This new Exige S for 2012 is built with a 346 horsepower engine. Basically, they lifted the engine from another model – the Evora S – and infused it into this new Exige model. Which is in fact a brilliant idea since it provides the Exige S with a supercharged engine but with more tweaking. Modifications to the engine have been made to ensure optimal performance which according to the CEO of Lotus, Dany Bahar, can only be termed as "ultimate Lotus experience."
This new model has a Lotus Dynamic Performance Management (DPM) system that enables drivers to switch between drive modes namely, DPM off, touring and sport modes. In some models, there will also be inclusions of a "Race" and "Race pack" control modes.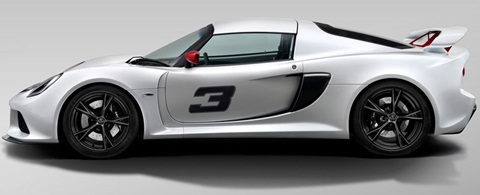 As for the interior of the 2012 Exige, it comes in two trims: the Premium Sport and Premium. Though details have been released, no specifications on the trims have yet to be given.
Specifications
Dimensions

| | |
| --- | --- |
| Length: 159.4 in. (405 cm) | Wheel Base: 93.3 in. (237 cm) |
| Height: 45.3 in. (115.3 cm) | Width: 70.9 in. (180.2 cm) |
Performance

| | |
| --- | --- |
| Engine: V6 Supercharged w/ Dual VVT-i | Displacement: 3.5 Liter |
| Horsepower: 345 HP | Max RPM: 7000 RPM |
| Torque: 295 lb-ft @ 4500 rpm | Transmission: NA |
| 0-60 mph: 3.8 seconds | Maximum Speed: 170 mph (274 km/h) |