Everything changes: people, places, and food. Changes occur to accommodate new technologies and innovations. The award-winning model has a newer line-up from being a road car to a race car: the 2010 Lotus Evora Type 124 (read as One Twenty Four) Endurance Racecar.
The 2010 Lotus Evora Type 124 Endurance Racecar boasts of a V6 engine which has been race-tuned and has a horsepower over 400. The car weighs at around 1200 kilograms due to a 200 kilogram mass reduction. The new model also includes a six speed sequential paddle shift racing gearbox, a carbon fibre rear wing, diffuser, front splitter, and is built according to FIA standards which, in turn, added a roll cage, an ATL fuel system of 120 litres, and a fire extinguisher system.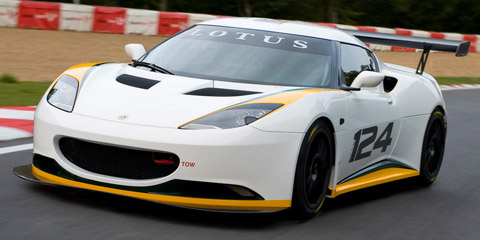 Along with these changes, the car has an AP Racing six piston calipers both in the front and the rear, and a Bosch ABS system that is race-tuned. Both its four-way dampers and anti-roll bars are adjustable. The car is fitted with 18 inch rims with Pirelli racing slicks. The wheels were also changed: the front became 9 ½ J while the rear wheels were changed into 11 J.
The racecar will participate in the ADAC Nűrburgring 24 Hours. This will serve as both a debut and test to the 2010 Lotus Evora Type 124 Endurance Racecar capabilities.