Increased power, better handling, additional equipment as standard, improved efficiency, and new technology that reduces the risk of accidents and provides customers with a luxury sedan are some of the reasons to consider the 2013 Lincoln MKS sedan.
There is more to look forward to in this new model of Lincoln.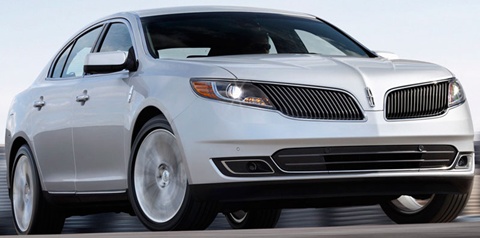 Drive Control
The drive control in the new Lincoln is an automatic drive system that enables drivers to experience a smooth ride and excellent handling since the technology is extremely intuitive. It responds well to the road and to the driver. The drive control is what makes the Lincoln MKS the most refined yet.
The control gives drivers an easy way to shift the new Lincoln's on-road personality – simply shifting the gear selector between Drive and Sport automatically changes the throttle response, steering response, traction control, ride firmness and handling performance, a neat addition to the Lincoln MKS.
Performance
The 2012 MKS had 274 hp while the 2013 Lincoln comes with 304 hp. The improved horsepower comes with an improvement in the fuel efficiency of the vehicle. The optional EcoBoost V6 3.5 liter engine is also capable of a lot more horsepower (up to 365). It delivers the same performance as a V8 but has the fuel efficiency of a V6.
The result of the engine configuration in the 2013 MKS is a combination of enhanced fuel economy and more refined power, designed to deliver an efficient and smooth ride. The 3.5 liter direct injection engine produces up to 365 hp at 5,700 rpm. The torque curve is expansive and levels out at around 350 lbs ft of torque @ 1500 – 5250 rpm.
Features
The steering system in the MKS has received a complete makeover resulting in a quicker gear ratio so the steering is exceptionally responsive at all speeds and compliments the CCD nicely. At low speeds, the new steering system provides an extra boost to increase maneuverability. At high speeds, the steering feedback is increased to give drivers the feel of more precise steering.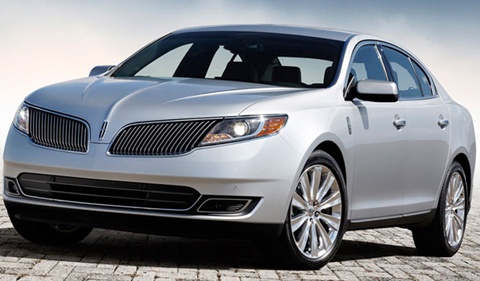 Exterior
Updates to the exterior Lincoln MKS style include a new grille, stylized fenders, an improved hood and front fascia, HID headlamps, LED tail lamps, rear fascia, decklid, exhaust tips, and 19"-20″ aluminum wheels.
Specifications
General Info

| | |
| --- | --- |
| Vehicle Type: Luxury Sedan | Est. Market Price: $42,810.00 |
| Fuel Tank Capacity: 19 gallons (72 liters) | MPG: 18 city / 27 hwy |
Dimensions

| | |
| --- | --- |
| Length: 205.6 in. (522.2 cm) | Wheelbase: 112.9 in. (286.7 cm) |
| Height: 61.6 in. (156.4 cm) | Width: 75.9 in. (192.7 cm) |
| Curb Weight: 4216 lbs (1912 kg) | Ground Clearance: NA |
| Luggage Capacity: 19.2 cu ft | Maximum Seating: 5 |
Performance

| | |
| --- | --- |
| Engine: 3.7L Ti-VCT V6 | Compression Ratio: 10.3: 1 |
| Horsepower: 304 HP | Max RPM: 6500 RPM |
| Torque: 279 lb-ft @ 4000 rpm | Transmission: 6-Speed Automatic |