The 2012 Lexus LFA Nurburgring Edition is the answer to your dreams most especially if you are track-focused. There are only a few units that will come out by 2012 nevertheless it will be one great ride. Just imagine how you can rev up a 4.8 liter V10 engine up to 9500rpm? Fuel efficiency might not be in the corner since this piece of metal inferno has a 560 PS monster sleeping under its hood.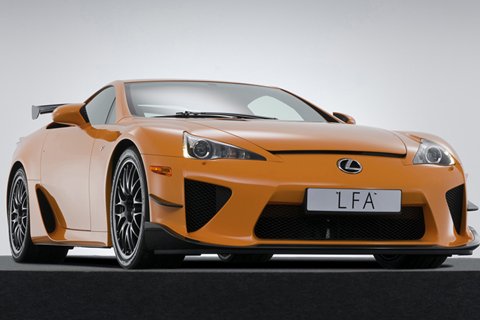 Lexus is all about power, style, comfort and class that is why when the LFA Nurburgring Edition will debut in a couple of months you will get the first-hand experience of driving 0-100km/h in just 3.7 seconds. Coming from the previous model, the downforce, front spoil, fin-type side spoiler, as well as a rear wing, is already fixed and locked to perfection.
Indulge in the exterior colors that will make jaws drop with envy – matter black, black, white or orange. However, wait till you enter the cabin since an explosion of funky colors awaits you like black and red, black and purple or all black. Speaking of dropping, there is a height reduction of 10mm making this remarkable sports car go zoom past any tall looking SUV.