Since Land Rover's inception in the late 1940's, the company has continually produced "authentic" 4 wheel drive vehicles. Currently, Land Rover is part of the Jaguar-Land Rover group being managed by Tata Motors.
Freelander, Discovery, Range Rover Sport, Range Rover Evoque and the classic Range Rover are models that have dominated the worlds off road market. Perhaps the most prominent model in the company's line up is the Defender.
Originally released for mass production in 1983, the latest concepts for this Land Rover classic will replace the current one in circulation. The Land Rover DC100 and DC100 Sport are expected to be in production by 2015 to succeed their 25 year-old Defender predecessor.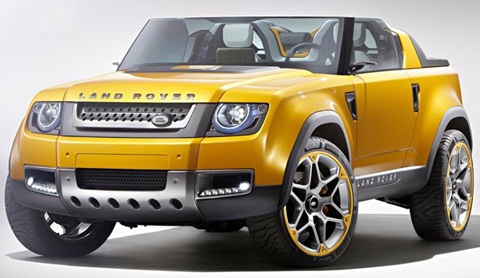 Performance
While the DC100 will be a conventional 3-door off-roader, the DC100 Sport is based after a 2-passenger pick-up design. Unlike the past Defender models, the DC100 Sport will feature a 100-inch wheelbase. A 2.0-liter petrol engine powers the massive yet sleek frame of this off-road vehicle.
The latest Defender model features state-of-the-art materials for efficient fuel consumption and optimal driving performance in all modes and driving conditions. Like the DC100, the DC100 Sport will also feature a Terrain-I scanning device for off-road obstacles, Wade air sonar technology for assessing water depth and the Land Rover Terrain Response System for increased vehicle optimization.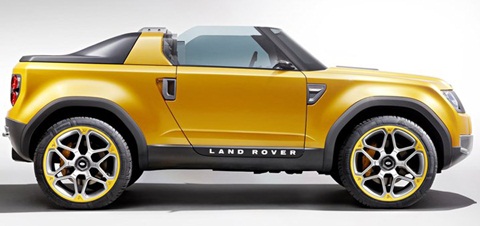 The DC100 sport aims to showcase the durability and effectiveness that have made Land Rover vehicles a renowned 4×4 manufacturer. Moreover, the DC100 Sport is intended to be a creative expression of leisure and independence.