Land Rover is a car manufacturer equated with powerful, efficient and sleek four-wheel-drive vehicles. With its headquarters located in the United Kingdom, it is the second oldest four-wheel-drive manufacturer in the world (the older companion being Jeep).
The original Land Rover Defender model was released just a few years after the Second World War. Now, it is a prime example of Land Rover's capability to produce exquisite and versatile off-road vehicles. Moreover, the current Defender model has been in production since 1990 – a testament to the vehicle's durability and class.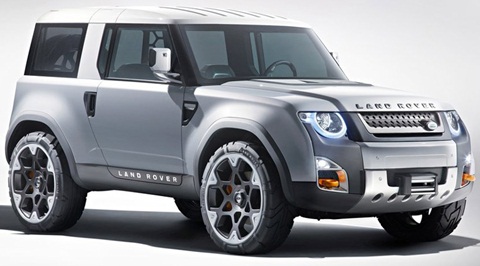 Nonetheless, Land Rover has recently unveiled the latest concepts for the Defender series. The Land Rover DC100 and DC100 Sport, these two new concepts will eventually replace the current model being offered to consumers.
Performance
The DC100 follows the conventional 3-door off-road vehicle template but will fittingly have a 2.0-liter turbo-charged diesel engine for optimal outdoor automotive strength. Unlike its predecessors, the DC100 will be manufactured with a 100-inch wheelbase.
The DC100 will feature various technological upgrades such as the Terrain-I scanning device. This nifty little gadget allows the driver to be warned of obstacles when off the road. The DC100 is projected to have Wade Air Sonar technologies to calculate water depth for semi-amphibious driving. Lastly, the Land Rover Terrain Response system prepares the car and more importantly, its driver for almost any type of environment.
With all of these in planning and development, Land rover aims to produce 60,000 to 80,000 units annually for the DC100 and DC100 Sport.