The 2013 RENM Lamborghini Gallardo STS-700 is based on the Super Trofeo Stradale, which is Lamborghini's top of the line Gallardo up till now. RENM Performance offers this supercar with carefully-selected enhancements and components, providing the ultimate racing and driving abilities based upon the request of the owner.
The added components include; a carbon ceramic brake kit and aerodynamic carbon-fiber body kit; while the enhancements include improvements of the chassis and suspension, and increased power.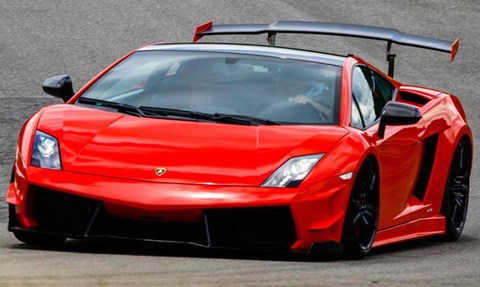 Specifications
General Info

| | |
| --- | --- |
| Vehicle Type: Super Sport Coupe | Est. Market Price: NA |
Performance

| | |
| --- | --- |
| Engine: V10 DOHC | Displacement: 5.2 Liter |
| Horsepower: 700 HP | Max RPM: 8500 rpm |
| 0-60 mph: 3.2 seconds | Top Speed: 205 mph (329 km/h) |
Engine
RENM equipped the STS-700 with a 5.2 Liter V-10 engine that comes with new parts that improve its reliability and responsiveness. These include: titanium connecting rods, a revised crankshaft, increased compression ratio, and custom billet pistons.
With these new features, RENM has managed to improve the Gallardo's output to 700 horsepower at 8,500 rpm. This enables the supercar to accelerate from 0 to 62 mph in just 3.2 seconds and reach a peak speed of 205 mph. According to the CEO of RENM Performance, this power was created in order to improve track performance as well as improved driving dynamics.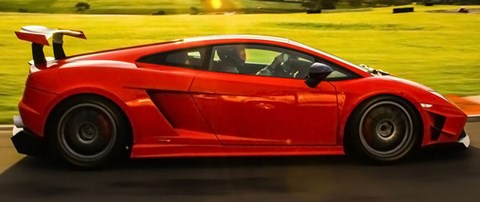 Exterior
The 2013 RENM STS-700 comes with a carbon fiber body kit that is intended to cut the overall weight of the car, reduce drag, increase the down force and improve cooling and air-flow. RENM upgraded the chassis and suspension of the Gallardo.
Other upgraded features include: adjustable front anti-roll bar, wishbone suspension links, 3-way fully adjustable dampers and a wider wheel track. These upgrades are intended to make the car suitable for track and road use.
The car also comes with a new valve-controlled titanium exhaust-system that improve the Gallardo's flow rate, while cutting considerable weight to make sure that maximum performance is achieved.
Interior
The interior comes in a sexy matte-black finish which complements the dark-red exterior. The lightweight race seats are offered in Alcantara and carbon fiber. The rest of the cabin comes with a personalized racing equipment such as: roll cage with a 4-point harnesses and fire extinguisher.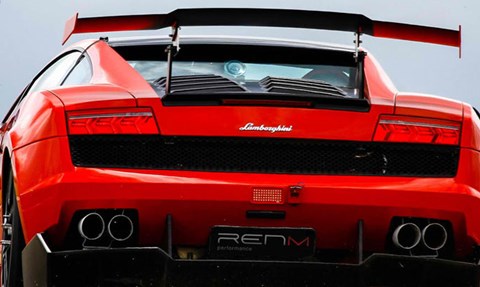 All in all, RENM Performance has accomplished their goal of turning the Gallardo STS-700 into a supercar that can equal the Super Trofeo. In fact, they have gone beyond their own expectations to come up with a car that certain to attract a lot of buyers.
Although other tuners like the Wheelsandmore Gallardo Green-Beret are making a run for it, the 2013 RENM Lamborghini Gallardo STS-700 is perhaps one of the most powerful projects ever to be presented as a supercar.