The Lamborghini range of sports car are almost synonymous with powerful engines and aggressive designs. This is more and more punctuated with the launch of Lamborghini's new "ultra-rad road rager", the 2013 Lamborghini Egoista Concept.
It was launched as part of the automaker's 50th anniversary. Egoista is an Italian phrase that means, "selfish or egotistical". The selfish element is more pronounced because this super car has been designed for only one person, the driver.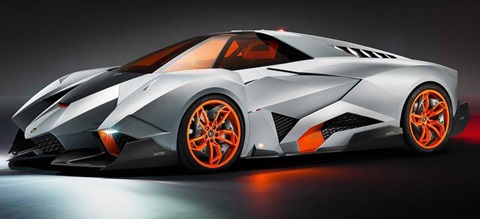 Engine
The Lamborghini Egoista Concept is powered by a 5200 cc engine with a V10 configuration that is capable of supplying it with the power of up to 600 horsepower. The car's engine performance is 20 times greater than the original Lamborghini Aventador.
The engine is located at the rear of the driver and is capable of bringing the car to top speed of 0 to 60 mph in less than 4 seconds. This extreme engine performance combined with Egoista's perfect technical and aerodynamic design provides pure driving pleasure, style and performance beyond limits.
Exterior & Interior
It is not surprising that the Egoista's exterior design is inspired by Lamborghini's distinctive symbol, the bull is ready to plow. It has stealth-styled carbon composite body panels as well as its electric orange wheels crafted from special radar rejecting materials.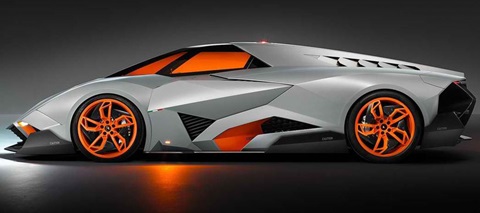 It incorporates a series of reticulated flaps on its upper exterior surface in place of fixed spoilers.
The interior of this super car is extremely rational and can be set automatically depending on the car's condition while driving. Basically, everything in the cockpit's interior only works with electronic commands and hence it requires a pilot more than a driver.
Price
It is important to mention that 2013 Lamborghini Egoista Concept is the only one of its kind in the world because it's just a concept. However, it is very possible for the automaker to make one just for you, are you up to it?