Versace and Lamborghini has collaborated since 2006 and released their new launch of the Lamborghini Murciélago LP 640 Roadster VERSACE. It features a unique collection of accessories and will be viewed on Monday June 23rd, 2008 in Milan. In order to create this monster roadster, Maison Versace's designers and Lamborghini Design Centre combined together.
Clients can choose their equipments, colors of the exterior, and the interior fittings. Equipped with the very first time, it's top of the line transparent engine hood to reveal their powerful V12 engine. The seats are fully designed in black and white leather.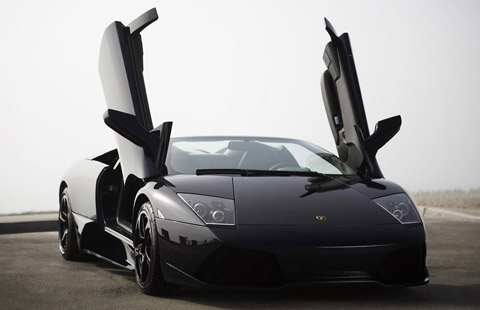 The CEO Giancarlo Di Risio has said, "This new Super Car and the exclusive Collection LP640 represent a natural evolution of excellence for both Versace and Lamborghini through the creation of these unique, one-of-a-kind projects." This car can reach from 0-60 mph in 3.3 seconds, which is questionable.
The top speed of this car is 205 mph. Versace and Lamborghini has made this car not only luxurious, but to be outside of the box and providing its customers with its well performed top speeds.