Everything is all about conserving these days. Conservation of energy, conservation of water, and conservation of nearly everything we use. So in order to do such conservation, some machines manufactured today are built with focus on conserving the resources it uses. And one of those machines is the Infiniti M Hybrid.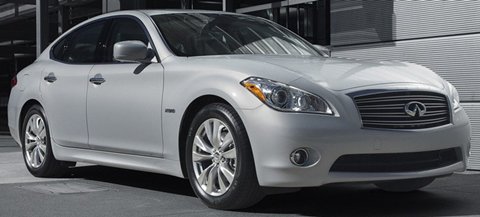 This car has a 30 mile per gallon fuel efficiency rate. It utilizes an Electric Intelligent Brake system and an Electric Power Steering system, both systems help in conserving energy and in providing a good driving experience. It has a net power of 360hp, which is made possible by its 3.5 liter DOHC 24 valve V6 engine partnered with a 50kW electric motor.
With its electric motor, this vehicle can drive on electric power alone and can reach speeds of up to 62mph. Capable of running on both fuel and electricity, this hybrid is one of the best energy conserving vehicles available today.