The 2011 Infiniti M line was introduced in a Beverly Hills event this year and will be out on the market in March 2010. The Infiniti M product line will launch both a V6 and a V8 engine namely the Infiniti M56 which has a 5.6 liter capacity WEL Direct Injection Gasoline at 420 horsepower (V8) and the Infiniti M37 3.7 liter WEL at 330 horsepower (V6). Aside from these variations, the recently launched Infiniti M's can be purchased either in a rear-wheel drive or in an All-wheel drive system which is exclusive to Infiniti cars.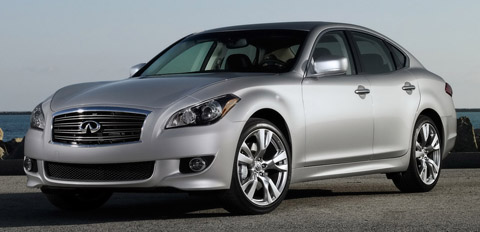 The 2011 Infiniti M has a sculpted fender and a lower front end. The interiors radiate comfort, luxury and style. Not only that, the high-end entertainment systems includes a 2-channel 10-speaker audio network or a 16-speaker Studio surround sound system in 5.1 channel decoding all carrying the Bose logo.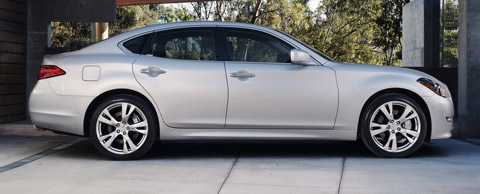 The 2011 Infiniti M is represents speed and a luxury all rolled into one.