The Hennessey Performance Engineering (HPE) has launched a brand new 2010 HPE700 as a limited version. The HPE is better known for its muscular cars and high performance sports cars.
The HPE700 is equipped with supercharged V8 engine that produces an output power of about 705 hp and 717 lb-ft torque. The brakes are 15 inch carbon brakes, the wheels are of light weight that contain Michelin PS2 tires. The suspensions have been modified in order to use the full power.
In addition several modifications have been done to exterior aerodynamics to improve the performance at higher speeds. The front headlights, side rocker panels, carbon fiber rear lip spoiler and the front billet grille has also been upgraded.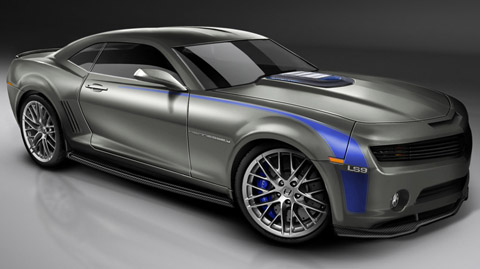 Specifications
Vehicle Type: – modified coupe with two doors
Configuration: – Front Engine/ RWD
Engine: – Supercharged V8
Horsepower: – 705 bhp @ — rpm
Torque: – 717 lb-ft @ — rpm
Transmission: – 6-speed Manual
Price: – 109,500$