The Donkervoort D8 GTO is the product of 2-1/2 years of development. A joint project between Donkervoort and Audi, this car is a combination of high power and superior performance.
Exterior
The D8 GTO is significantly bigger than its D8 siblings, the GT coupe and the 270RS convertible. But the size is not just the new element in this new age road/track weapon. Technology honed from the aviation and aerospace industry, only a few parts were actually held over from the previous D8 cars.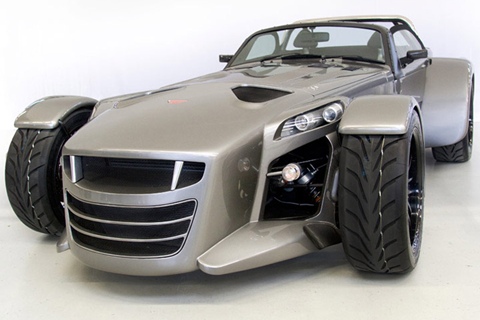 Longer by 35 centimeters and wider by 15 centimeters, it has made possible 2 things, a more proportioned stance for better handling, and larger space to shoehorn into the hood a larger engine. But the innovations don't end there. With a steel tubular frame and a combination of carbon fiber and aluminum body panels, the Donkervoort D8 GTO is somehow lighter and yet more rigid and safe.
Performance
And put a larger engine they did. The D8 GTO is equipped with an all new Audi engine. The 2.5 liter engine featuring a turbocharger and FSI direct injection, the engine produces a robust 340 horsepower. Not only that, by changing important components on the engine, this motor somehow weighs 30 kilos less than the engine wherein it was derived. This was made possible by attaching a new intake manifold, among other things.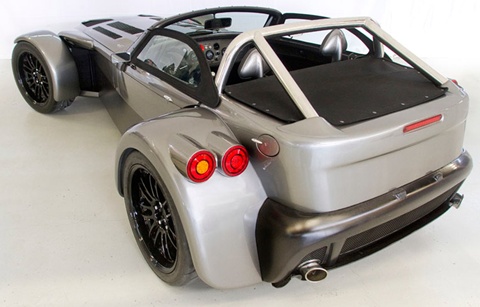 No wonder Joos Donkervoort thinks that the D8 GTO is a milestone in his company's 34 year history. And others also think so, with the first 25 D8 GTOs managed to sell within a few hours from release.
Specifications
Performance

| | |
| --- | --- |
| Engine: Audi R5 Inline 5 | Displacement: 2480 cc |
| Horsepower: 400 HP | Max RPM: 5400 RPM |
| Torque: 332 lb-ft @ 1600 rpm | Transmission: NA |