The SRT engineering company has come to a conclusion with the 2009 Dodge Challenger SRT10 Concept. The 2009 Dodge Challenger SRT10 Concept comes from the Dodge Viper 8.4-liter, all aluminum V-10 engine with 600 horsepower and 560 lb. ft. of torque.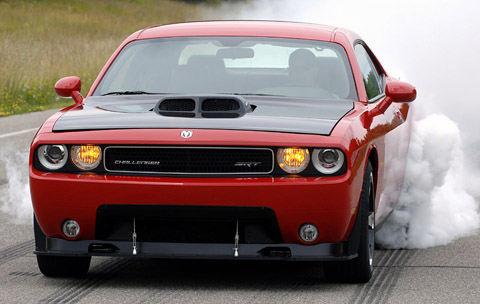 The new halo concept delivers the well-known SRT credo of the benchmark performance. The Dodge Challenger SRT10 Concept includes a brand-new coat of Tornado Red paint with a carbon-fiber deck lid and hood. Also, the 1970 HEMI Coda, giving the 600-hp Viper V-10 engine room to breathe.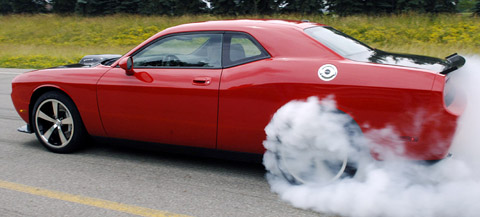 The brakes have been improved and BILSTEIN shocks in all the four corners to improve the handling balance. The interior have also been improved, adding brand-new sport seats and carbon-fiber accents throughout the Viper-powered vehicle.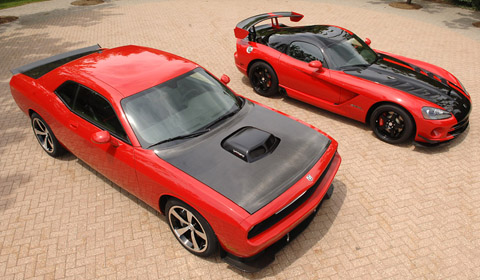 Specifications
Vehicle Type: – concept car, two doors coupe
Configuration: – Front Engine/ RWD
Engine: – V10
Displacement: – 8400 cc
Transmission: – 6-speed manual
Horsepower: – 600 bhp @ 6000 rpm
Torque: – 560 lb-ft @ 5100 rpm
Dodge Challenger SRT10 Concept Test Drive