Launched at the 2014 Geneva Motor Show, the 2014 SsangYong XLV Concept is a smart user interface vehicle as well as an innovative multi-role car designed for ultimate urban driving combined with exciting outdoor leisure experiences.
Inspired by the rhythmic movement, fluidity and dynamism of nature, Ssangyong has adapted a green-oriented philosophy they call "Nature born–3 Motion".
The XLV Concept focuses on customer safety, energy efficiency and practicality that aims at making your driving experience safe, convenient, and enjoyable by employing the technologically advanced "3S – Cube" interactive communication system.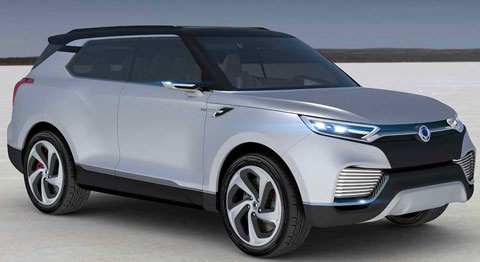 General Info

| | |
| --- | --- |
| Vehicle Type: Hybrid SUV | Base Price: NA |
Dimensions

| | |
| --- | --- |
| Length: 174.4 in. (443 cm) | Wheel Base: 102.4 in. (260 cm) |
| Height: 63 in. (160 cm) | Width: 72.6 in. (184.5 cm) |
Performance

| | |
| --- | --- |
| Engine: 1.6 Liter Diesel | Hybrid System: 48V |
| Motor: 10 kW | Battery: 500Wh-Ion |
Engine
The XLV Concept boasts of a 48V hybrid system that incorporates a 1.6 liter diesel engine as well as a 10kW electric engine which is powered by a 500Wh lithium ion battery.
As a result, this SUV concept is able to produce 10% lower CO2 emissions when compared to other green SUVs.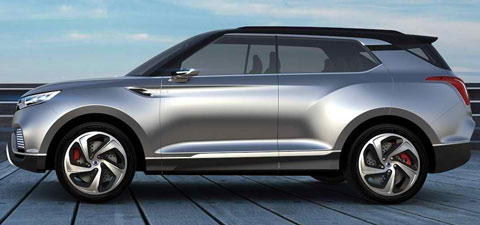 Exterior
The design of the SsangYong XLV Concept is dynamic, sturdy and nature-inspired. The front allure of this concept vehicle complements brilliantly the SUV s headlights and grille and is reiterated on subsequent SsangYong models.
The vehicle's side features a sleek design that is aesthetically enhanced by a black-colored horizontal split sporting a double-tone effect sublimely inspired by a dolphin s body.
This concept vehicle also features a double-layer glass roof whose transparency can be controlled and adjusted with the use of a button in order to attain the desired ambient light in the car.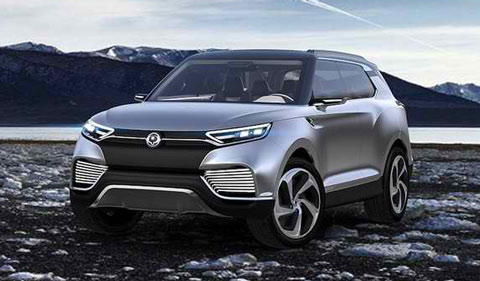 Interior
The interior design of the is characterized by dynamism, simplicity and spaciousness. The revolutionary 2+2+2+1 seating arrangement, the seventh seat sliding optimally between the second and third rows, provides excellent accommodation for seven passengers.
This nature-oriented concept car is completely upholstered in eco-friendly fabrics.
The warm-touch orange-reddish trim line is also environment-friendly and it features honeycombed graphics illumination that is inspired by fireflies in the dark.