A maximum output of over 1000 horsepower, an acceleration of 3 seconds or less, and a top speed of almost 200 miles an hour, have all been attained by an electric powered car. Yes, seriously. Breaking the mold of supercars and shattering the stereotype of an electric car as a boring and unreliable enterprise, the 2013 Rimac Concept One breaks out of the closet as perhaps the first true supercar that is purely powered by electricity.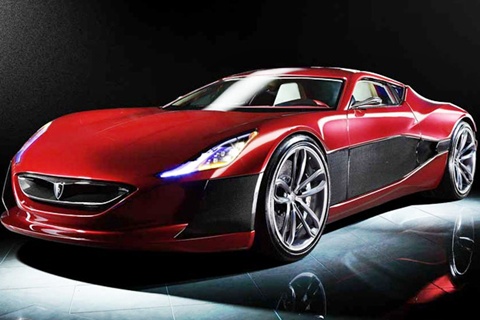 Exterior & Interior
The super dynamic body, created by designer Adriano Mudri, is both super elegant and super aerodynamic. Even better is that this body is sculpted out of carbon fiber, creating an audaciously lightweight car that has legitimate supercar dynamics. The interior is designed by people that are formerly associated with the famed designer Pininfarina, and is adorned with high quality materials such as leather-wrapped seats and an infotainment system.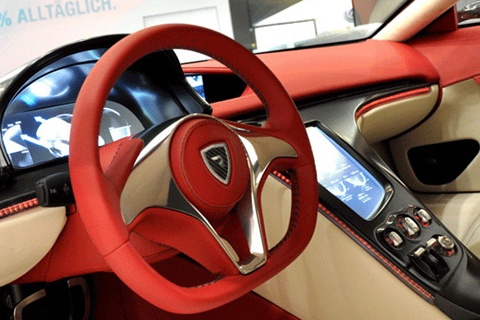 Performance
A unique powertrain is integrated for the Concept One. Featuring 4 different subsystems, with each having its own engine, inverter, and reduction gearbox, they have a cumulative maximum power output of 1088 horsepower. This gives this car some stunning performance numbers: a zero to 100 kilometers per hour dash of 2.8 seconds and a top speed of more than 300 kilometers per hour just to name a few. In addition, with batteries that carry a maximum charge of 92kWh, it is enough to carry this car to a distance of up to 600 kilometers before needing a recharge.
The Rimac Concept One is one unique car. Only 88 of these cars are going to be produced, and each car has the lofty reputation of being perhaps the first ever electric powered hypercar.
Specifications
Performance

| | |
| --- | --- |
| Engine: Electric | Battery Capacity: 92 kWh |
| Horsepower: 1088 HP | Battery Range: 372.9 miles (600 kms) |
| 0-60 mph: 2.8 seconds | Maximum Speed: 189.5 mph (305 kmh) |