The 2012 Italdesign Giugiaro Brivido Concept is the new addition of Giugiaro to the world of supercars.
Giorgato Giugiaro had a vision of creating a GT that has enough room for passengers and one that will be shared to people who above all love cars.
This new car has been featured at the Geneva International Motor Show and designer Giugiaro could have not been more proud with the birth of this new car.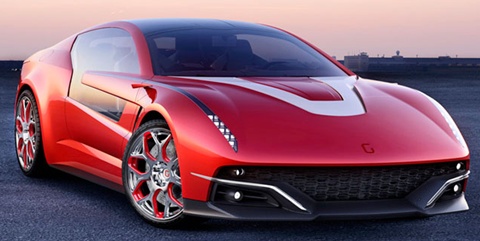 Performance
This GT boasts of high speed capability reaching 100 kilometers per hour in just 5.8 seconds. It can also reach a top speed of 171 miles per hour without worrying about comfort inside the car. This feat was achieved by the company through careful research in the production of the Brivido Concept in Moncalieri.
Exterior
The exterior of the Brivido Concept is made up of carbon fiber, aluminum and glass. The body of this beautiful car has been painted with Xirallic pearl luster red.
This gives the Giugiaro Brivido a beautiful aerodynamic design that will not only bring beauty but a grand functionality in the world of Gran Turismo.
The windows of the car together with the roof and doors form a wonderful dome light that provides natural light to enter the interior. This design gives the car that much needed space, comfort and convenience.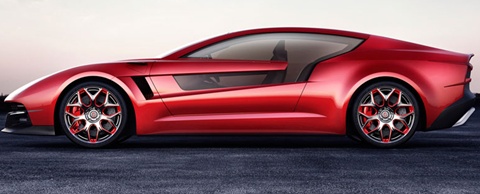 Interior
Aside from the beauty of the interior and exterior of the car, Giugiaro added the Human Machine Interface. They were able to develop a docking system for the ever-handy iPad which can be hidden from the view with a simple hand gesture.
A simple gesture will also bring the gadget back in view to allow minimal interaction for the time being.
The Volkswagen Group Electronic Research Lab also made sure that the 2012 Italdesign Giugiaro Brivido Concept gives drivers and passengers the power to control the temperature and comfort in the car using a touch screen interface. This car will surely usher people to the new age of GT cars of the future.
Specifications
General Info

| | |
| --- | --- |
| Vehicle Type: Hybrid | Base Price: NA |
Performance

| | |
| --- | --- |
| Engine: 3.0 Liter | Horsepower: 360 HP |
| Torque: NA | Transmission: 8-Speed Automatic |
| 0-60 mph: 5.8 seconds | Maximum Speed: 171 mph (275 km/h) |