The word custom in the CCG Custom GT quite literally means 'you have a choice in what you want'. This is one sports car designed not only to provide as much fun as you normally have on the track, but also to provide the perfect feel for what a sports car should have on the road.
Exterior & Interior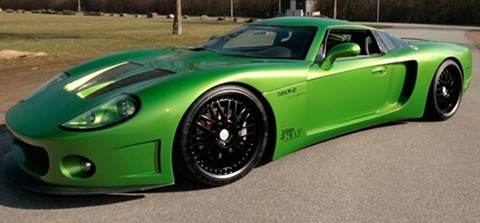 The chassis of the CCG is made in the US and uses a tubular space frame in its design. This tubular frame design ensures that it has as much strength as it should in any given amount of weight. That translates to a car that can weigh less than most other sports car of its class.
The body itself can be made either in fiberglass or carbon fiber. The suspension uses coil-over springs and dampers, and was designed specifically for this car for maximum performance on the road and on the track. And the interior is done in black. The Interior can be redesigned according to what the customer wants, and how the customer wants it.
Performance
The engine also comes from the US, being a GM 7 liter power plant that produces 550 HP without any turbo charging. The six speed transmission is modified for use in this car by CCG themselves.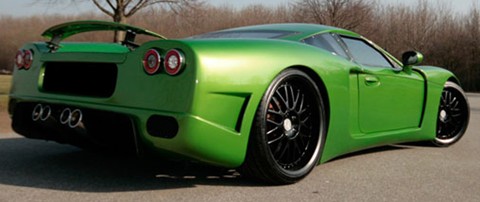 Additionally, the car itself can be ordered for use with LPG, or Liquefied Petroleum Gas, or what is known as auto gas. This makes the car greener than most other super cars since you essentially pay less and get the same performance with LPG than with gasoline.
Specifications
Performance

| | |
| --- | --- |
| Engine: LS V8 | Displacement: 6.0 Liter |
| Horsepower: 450 HP | Curb Weight: 2300 lbs (1043 kg) |
| 0-60 mph: 3.2 seconds | Maximum Speed: 193 mph (310.5 km/h) |