The 2013 Superlight R600 is a sports car from Caterham, the popular British car manufacturer. It is meant to replace the long tooth Superlight R500.
Caterham intends the vehicle to move into slot in just above the less extreme R300 model, in order to satisfy track drivers.
For that reason, the R600 takes an uncompromising approach, with few concessions to driver or passenger comfort.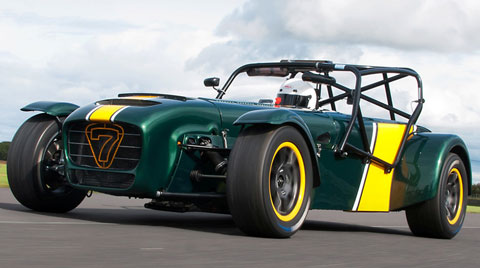 Specifications
General Info

| | |
| --- | --- |
| Vehicle Type: Super Sport Coupe | Est. Market Price: $72,590.00 |
Performance

| | |
| --- | --- |
| Engine: Inline-4 Duratec | Displacement: 2.0 Liter |
| Horsepower: 275 HP | Max RPM: NA |
| Torque: 200 lb-ft | Transmission: 6-Speed Seq |
Engine
The R600 has a 2.0-liter Duratec engine from Ford, it has been enhanced by Caterham from the original 145 horsepower to a mighty 275 horsepower. Together with the 200 lbs ft of torque, this represents a considerable increase over the old R500 model.
Caterham achieved this increase in power by fitting it with a supercharger. The car is a rear wheel drive vehicle, as is usual for this manufacturer, and a six-speed sequential gearbox is matched to a limited slip differential made by Titan.
Appearance
As is common of the R-series, the R600 is designed to look like a race car, with the handling considered more important by its customers than comfort. This result, the exterior is reminiscent of recent Caterham's body design, with the marquee's unmistakable silhouette still evident.
However, there have been changes from the lesser R300 model, this includes the fitting of a rollover cage and – since it is essentially a race car – the removal of it's headlights.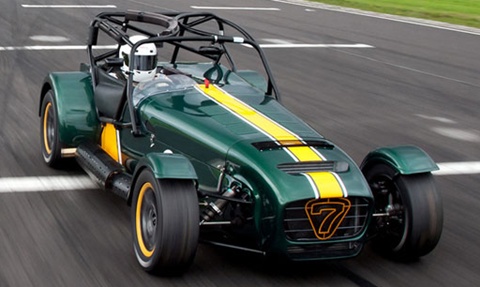 Handling & Performance
Like all Superlight Caterham's, the R600 is fitted with 15 inch alloy rims. These wheels are fitted with disc brakes with four-piston calipers. The suspension on this Superlight is based heavily on that which was used in the older R300 model. Official performance figures have not been released, but it is widely expected it will go from 0 to 60 mph is under four seconds, thanks to the extremely lightweight nature of the car.