Every now and then a car such as the 2011 Caterham Seven Supersport will blow the doors off cars costing twice or even thrice, or even 4 times what you paid for this one.
While it true that the Caterham does not even have a windscreen or air-conditioning, you will not need it.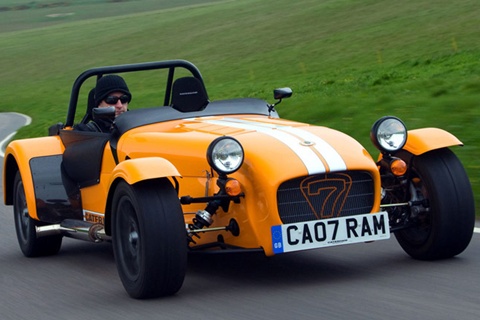 Country Driving
A Caterham is a driver's car; not some car that people take to the track in a trailer and pack it up afterwards back into the trailer. This one is a true road and track car. Yes, it does not have air-conditioning or power steering, or even a roof. But what it lacks in amenities it makes up for in sheer track attitude. Powered by a 140hp 1.6 liter Ford engine and weighing in at a paltry 1146 lbs, the Caterham Seven Super Sport was tuned for those who like to take to the track, and drive it back home again without having the need to have it pulled in a trailer.
Assembly Required
It is an open top car and it comes with Avon CR500 tires on 13 inch wheels. And no, it does not have an option for a removable roof but it does come with a roll bar that clears your head.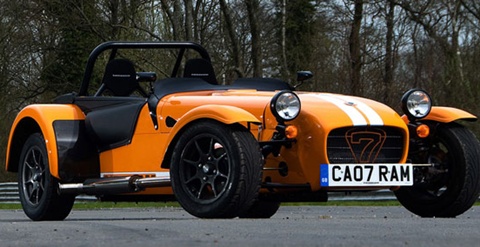 It also comes with a manual that you would need to refer very often, since this Caterham is available as a kit. This means you buy it in pieces and put it together just like a jigsaw puzzle. This is about half of the fun of each and every Caterham that is built, with the other half being able to drive on track.