The 2004 Cadillac XLR is a two seat high performance luxury roadster.
The Cadillac XLR was first displayed at the North American International Auto Show in the year 2002. It features a retractable hard top which can be opened or closed within a few seconds.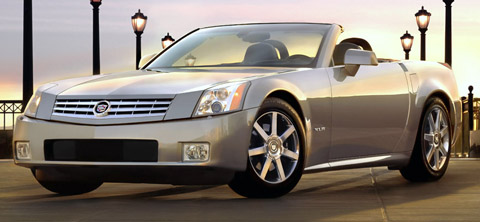 The Cadillac XLR features V8 engine with a capacity of 4565 cc. The engine delivers an output power of 320 bhp at 6400 rpm and 310 lb-ft torque at 4000 rpm. The Cadillac XLR reaches the speed of 60 mph in 5.6 seconds and the top speed is about 155 mph.

The Cadillac XLR features five speed automatic transmission and the gear shifts can be done easily and smoothly at higher speeds and stress.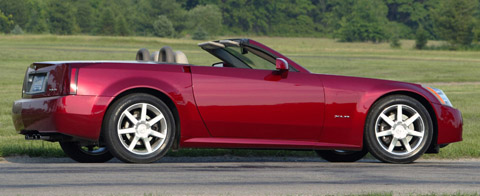 Specifications
Vehicle Type: – 2-door convertible
Configuration: – Front Engine
Engine: – V8
Capacity: – 4565 cc
Power: – 320 bhp at 6400 rpm
Torque: – 310 lb-ft at 4000 rpm
Transmission: – 5-Speed Automatic
Weight: – 3645 lbs
0-60 mph: – 5.6 sec
Top speed: – 155 mph
Price: – $74,435
Cadillac XLR Sound