The 2002 Cadillac Cien is a concept car manufactured by Cadillac.
The Cadillac Cien was manufactured marking the 100th anniversary of the Cadillac and it was first displayed at the Detroit Auto Show in the year 2002.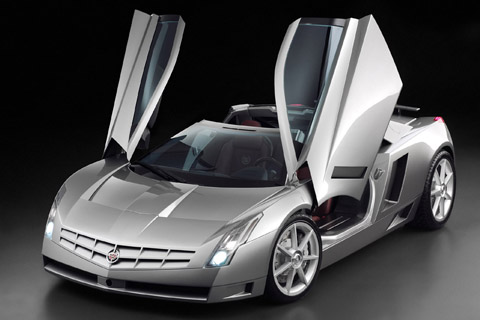 The Cadillac Cien features a 7.5 L V12 Northstar XV12 engine with direct injection and it permits six or less cylinders to function at a time during less loads. The engine delivers an output power of 750 bhp and 450 lb-ft torque.
The Cadillac Cien can also be seen in the movie "The Island", "Midnight Club 3: DUB Edition", a racing game and "Gran Turismo 4", a racing video game.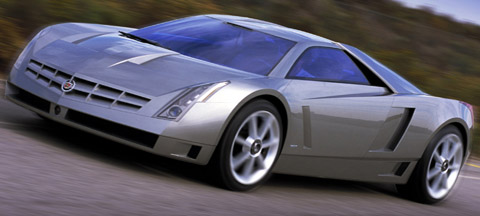 Specifications
Configuration: – Mid Engine
Engine: – 7.5 L V12 Northstar XV12
Transmission: – 6-Speed Semi-Automatic
Power: – 750 bhp
Torque: – 450 lb-ft
Cadillac Cien Concept at Concours d'Elegance in Pebble Beach on 8/18/2007