The 2009 Bugatti Veyron Fbg has been revealed at a public Geneva Motor Show in the March of 2008, at The Quail, a Motorsport Gathering on the Monterey Peninsula. This show has been dubbed as the highlight in its ten days of events every August, which car enthusiasts from around the world gathering in Monterey to celebrate the granddaddy of all automotive design and engineering.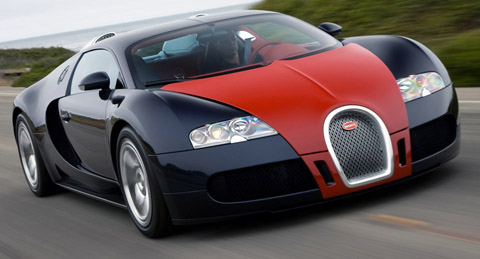 The unique version of the Bugatti Veyron Fbg par Herms was first launched in Geneva in tones of ebony and toupe and ebony and brick. The Bugatti Veyron Fbg par Herms is now available in a variety of colors : indigo blue and vermilion, indigo blue and lime green, black and garance red and Prussian blue and blue jean. In partnership with Herms, designer Gabriele Pezzini has married the similar style to the legendary Bugatti Veyron 16.4 magnifying the cars personality.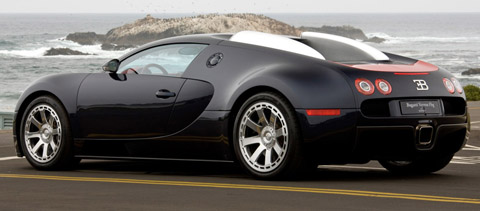 This sports coupe can reach 253 mph (407 km/h) with a 16-cylinder W configuration engine led by four turbochargers and features 64 valves, generating 1001 horsepower at 6000 rpm. It delivers a maximum torque of 1250 horsepower at 6000 rpm. At 249 mph, the emergency brakes will bring the sports car to a complete halt in less than 10 seconds. This car can accelerates from 0-60 in 2.6 secs, reaching 0-100 mph in less than 5.5 seconds and achieving top speed of 253 mph. This car is priced at 1.55 million Euros and is available at the end of 2008 for its buyers.