As Brabus updates their fifth generation called the Mercedes roadster. A powerful placement of engines adds up to a 720 hp, with high-class light-alloy wheels up to 20 inches. The SL 600 is the Brabus SV12 S Biturbo engine, designed by Brabus Rocket, the world's fast sedan.
Adding to this collection, a peak high torque of 973 lb-ft. Increases from 5.5 to 6.3 liters, this engine's interior is completely remodeled. A time of 3.9 seconds to reach 0-60 mph is astonishing; achieving top speeds of 219 mph makes this car one of the worlds fastest.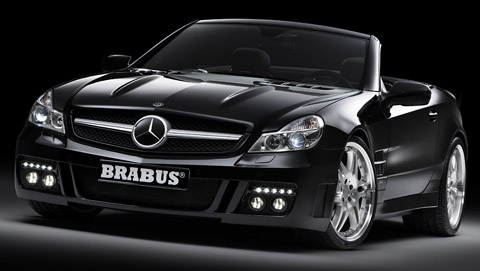 Brabus has added a high-end braking system for the SL-Class in four different versions. The interior has been upgraded to a new status of luxury, adding a combination of durable Brabus and Mastik leather and Alcantara.