The Mercedes Benz CL600 is one of the best luxury sports cars in the market today. Combining the signature luxury and toughness of the Mercedes Benz product line, this car is also known as one of the quicker luxury cars that you can find today. However, Brabus had other ideas. They used this car as a template for creating arguably the world's fastest luxury car: the 2012 Brabus Mercedes Benz CL800 Coupe.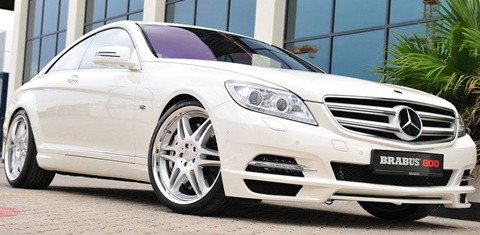 Re Tuned
This re-tuned Mercedes Benz made its debut in the 2011 Dubai International Motor Show, and is arguably the best tuner car that appeared in that said show. On the shell, it looks like your typical CL600. But take a closer look, and you are going to see a body kit that is both elegant and aerodynamic at the same time. Then in the interior, you are going to see a high quality interior clad with leather, Alcantara, and carbon fiber, befitting of this car's stature as a luxury sports car.
High Performance
But of course, performance is the name of the game for this car. 21 inch Brabus Monoblock wheels give superior grip for this monster car, and this massive diameter enables this car to house massive disc brakes (16 inches in the front and 15 inches in the rear) to provide superior braking.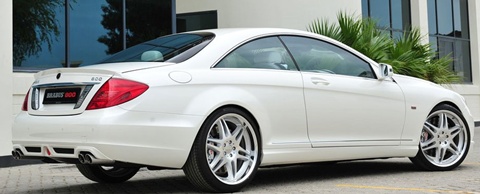 These 2 factors are essential, because the tuned version of the CL600's V12 engine, now equipped with 2 turbos, provides a whopping 800 horsepower and 800 lb-ft of torque, enabling the 2012 Brabus Mercedes Benz CL800 Coupe to have a top speed of 350 kilometers per hour, making it the fastest luxury coupe on the planet today.
Specifications
| | |
| --- | --- |
| Vehicle Type: Coupe | Base Price: NA |
| Engine: Brabus Biturbo V12 | Displacement: 6.3 Liter cc |
| Horsepower: 800 HP | Max RPM: 5500 RPM |
| Torque: 1047 lb-ft @ 2100 rpm | Transmission: 5-Speed Automatic |
| 0-60 mph: 3.9 seconds | Maximum Speed: 217 mph (350 km/h) |