The 2010 Brabus Mercedes Benz E V12 Coupe made its debut in the Geneva Motor Show and is now dubbed as the 'World's fastest and most powerful Gran Turismo.' Brabus took the new Mercedes E-class coupes and installed a Brabus SV12 R Biturbo 800 12-cylinder engine that delivers an incredible and breathtaking 800 horsepower and 811 lb-ft of Torque. The Brabus Biturbo engine was based on the 12-cylinder twin turbo engine that the Mercedes 600 models were equipped with.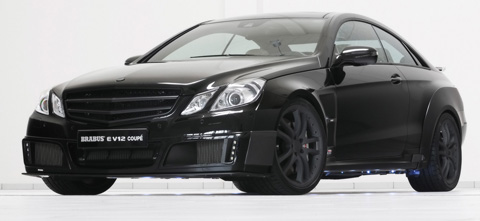 The engine displacement was also increased to 6.3-liters thanks to the new crankshaft, large cylinder bore and larger pistons that were added into this sports car. Brabus also developed a precision engine management that yields impressive power and eco-friendly emissions that comply with the strict exhaust limits imposed by EURO IV. A reinforced five-speed automatic transmission was also fitted into the car which helps transmit power to the rear wheels. To help the car cope with the tremendous horsepower that it can generate, Brabus also ensured that the turbo gets ample and constant supply of air to keep temperatures at an optimum level. For added safety and control, this sports car was fitted with a high-performance brake system that can deliver excellent results no matter what terrain it is on.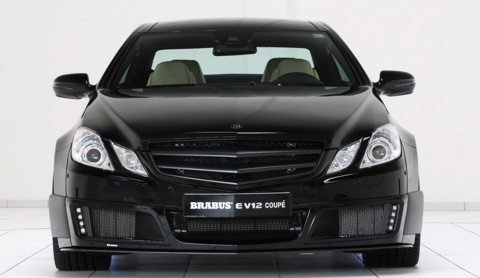 The 2010 Brabus Mercedes Benz E V12 Coupe boasts of its ability to move from 0 to 100 km in just 3.7 seconds, 0 to 200 km in 9.9 seconds and 0 to 300 km in just 23.9.